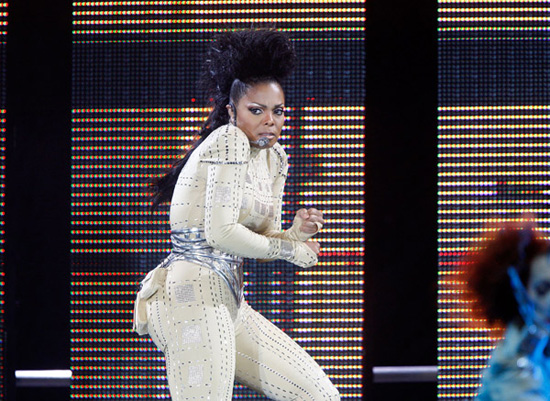 PHOTO: WIRE IMAGE
After canceling eight consecutive shows, it is rumored that pop diva Janet Jackson is scheduled to resume her Rock Witchu Tour tonight in Washington, D.C. But word on the sidewalk is that her show on Thursday (in NYC) has been postponed, so we're not 100% sure what's going on. We'll just have to wait and see how it all pans out.
But regarldess, people need to lay off of her. The woman is 42 years old. It's not like she's canceling the mofos … she's POSTPONING them! Anyway, our very own Terrell Johnson got a chance to experience the show live and in person, so click here to read his review.
I know Janet & Jermaine are fans of Gossip On This, so Janet if you're reading this, GET WELL SOON!
Be the first to receive breaking news alerts and more stories like this by subscribing to our mailing list.