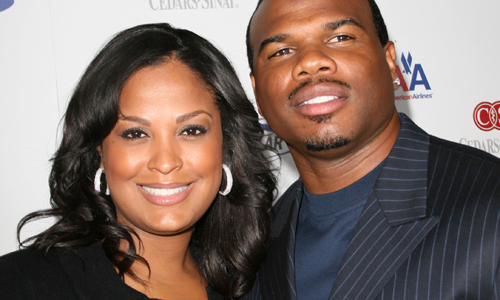 LAILA ALI GIVES BIRTH TO FIRST CHILD » Female boxer Laila Ali and former NFL star Curtis Conway welcomed the first child together into the world yesterday morning. Curtis Muhammad Conway came into the world weighing in at 6.8 pounds, measuring 19 inches long, which is no surprise seeing as his mom and grandpa are boxers and his dad is a football player. This kid definitely has an athletic future ahead of him!
Conway already has three children – 13-year-old twin boys and a 9-year-old daughter – from a previous relationship.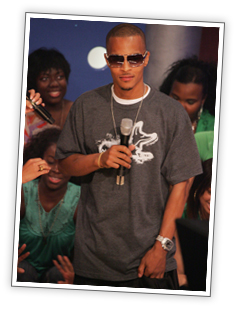 T.I. BEING SUED FOR MORE CHILD SUPPORT » Another Atlanta rapper is in hot water for child support. SOHH is reporting that rap superstar T.I. has been sued by his former girlfriend, who's also the mother of two of his kids. She claims that she's in vital need of child support payments.
According to the Associated Press, Lashon Dixon has reportedly been receiving $2,000 a month for their two children, ages 7 and 8 . Rather than demanding a specified amount, the 29 year-old is requesting a court to order a stipend equal to Tip's financial success. The two allegedly grew up together since they were teenagers and were romantically involved prior to his platinum-selling status in today's hip-hop climate. In addition to Dixon's two sons, Tip also has two boys with fiancée and R&B singer Tameka "Tiny" Cottle.

The Atlanta-bred rapper is currently fulfilling his 1,000 hours of community service for his gun possession charges last year. T.I.'s rep was unavailable for comment at press time.
See this is why I'm not having any kids until I'm 100% positive that I have found "wifey." I can't deal with all of this child support drama… But more power to those who can or have to!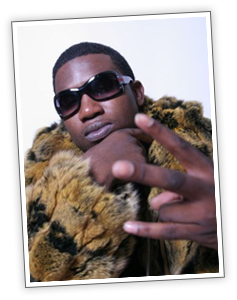 GUCCI MANE SENT TO PRISON FOR VIOLATING PROBATION » It doesn't take the brain of a rocket science to know that if you're given a second chance, when it comes to the law, you should abide by their rules: follow the outlines given by your probational officer, PASS your drug tests by not smoking weed, and above all, do your freakin' community service! Apparently rapper Gucci Mane didn't catch the memo. He landed himself a year in prison after prosecutors complained that he failed to complete court-mandated community service since he's only served 25 hours out of 600 so far.
In addition to not completing community service, the Atlanta-bred rapper violated his probation by using alcohol, marijuana, and ecstasy. And back here in July, he was accused of DUI and criminial possession of a weapon. As a result of all of these offenses, Gucci Mane (real name: Radric Davis), must serve his remaining year of "probation" in jail. But here's the funny part. Once homeboy is released from prison, he still has to finish out his remaining community service hours, and I'm pretty sure he'll be on probation again. If he decides to eff up after that, the "3-strike" rule will come into play.
Be the first to receive breaking news alerts and more stories like this by subscribing to our mailing list.