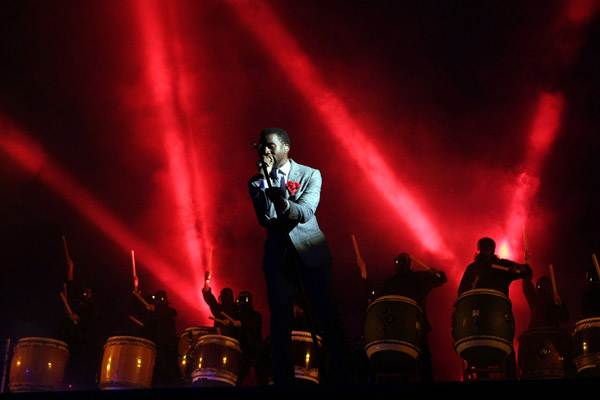 KANYE WEST TO RELEASE 4TH ALBUM THIS WINTER » Popular online shopping portal Amazon has Kanye West's new album up for presale! "808's & Heartbreak" (Def Jam) has been tagged with a December 16th 2008 release and a price of $12.99. The label has neither confirmed nor denied this information, so we'll just have to see how this all pans out. The new album will, of course, include Kanye's latest single, "Love Lockdown," which he premiered to the world Sunday night at the 2008 MTV VMAs. No word yet on any other singles, who he worked with, or who's featured on the album.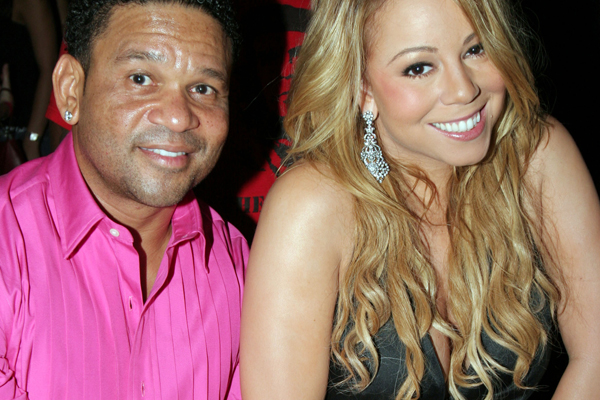 MARIAH CAREY REASSIGNS BENNY MEDINA » Pop singer Mariah Carey has reportedly reassigned Benny Medina, and did not "drop" him as reported by several other news sources. Although Medina's Handprint Entertainment will no longer represent Carey from a management standpoint, the company will continue to develop content for, and with, the singer. Carey's own Maroon Entertainment will be managing her career and will pick up where Handprint Entertainment left off.
Earlier in the week, rumors stating that Mariah Carey had fired Medina because he was "courting" Jennifer Lopez began to swirl across the internet, but Carey and Medina have both issued statements shooting said rumors down:
MARIAH CAREY: "Press reports have not been accurate. Benny Medina and I will continue to work together on projects both present and in the future. I'm looking forward to working with Benny on what we have been developing, and to his continued involvement in my creative life."

BENNY MEDINA: "Being as involved as I have been over the last five years, I am reminded how great teamwork leads to great success. This affords me the opportunity to work on some great projects with Mariah, including the upcoming tour, an HBO Christmas movie and a variety music show for CBS, as well as to pursue some of my other [productional] interests."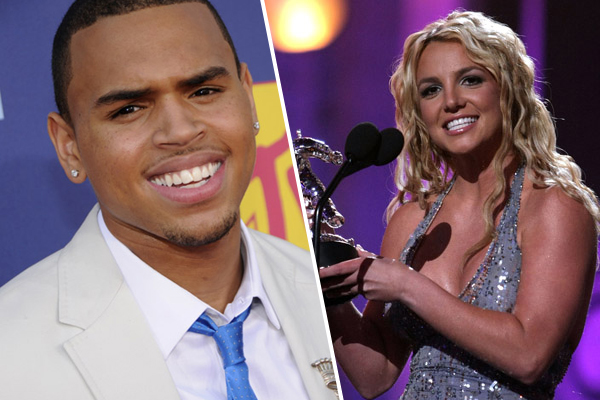 CHRIS BROWN PENNING TRACKS FOR BRITNEY SPEARS » Yeah, you read it right. Chris Brown is writing songs for Britney Spears to be featured on her upcoming album!
"I actually wrote a couple songs for her now," Brown told the Associated Press, noting that Spears has yet to hear them. "We're on the same label, so all the executives heard the records and they love the records, so hopefully she'll cut it. But if she doesn't, oh well, we'll go back in the studio and still do some more records for her."
If you have any doubts about Chris' writing skills, then hit up billboard.com and peep where "Disturbia," a song the 19-year-old superstar wrote for girlfriend, Rihanna, is. This week (#3), Last week (#2), Peak (#1).
Be the first to receive breaking news alerts and more stories like this by subscribing to our mailing list.