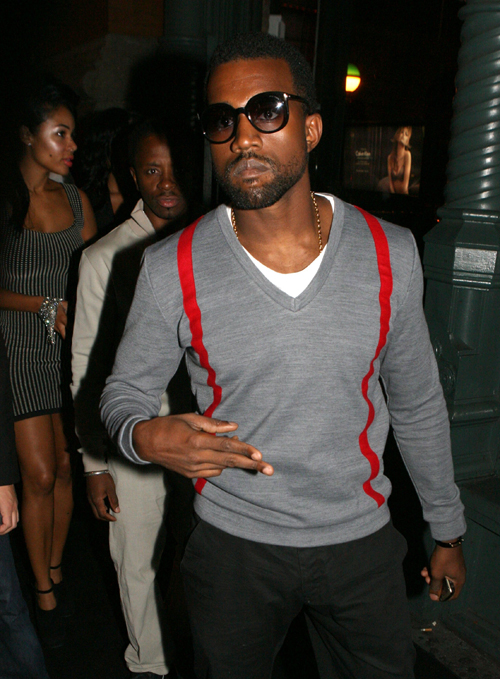 TMZ is reporting that rap superstar Kanye West was arrested at LAX airport in Los Angeles for felony vandalism. According to the popular gossip site, Kanye allegedly confronted a paparazzo who was taking pictures of the hip-hop star at the American Airlines terminal early this morning. He allegedly smashed the photog's camera to the ground, and his assistant subsequently smashed TMZ's camera to the ground, breaking it. But there was still another TMZ camera on the scene, and when Kanye found out about it, he ran up to the guy behind the lens and yelled "Gimme that f**king tape!" Both Kanye and his assistant have been arrested and will apparently be booked.
While Kanye and his assistant shouldn't have blown up and acted out in the way they did, I don't believe they should have been arrested and booked. If anyone should have been arrested, it should have been the damn paparazzi! They take that sh*t too far sometimes, and Kanye could have been in the worst mood ever. Sometimes you just don't want no damn camera in your face, and they should respect that. Kanye and his assistant aren't the only wrong party in this situation. Doesn't harassment come into play here somehow?
UPDATE: Continue reading to check out a video of the Kanye West airport incident!

Be the first to receive breaking news alerts and more stories like this by subscribing to our mailing list.