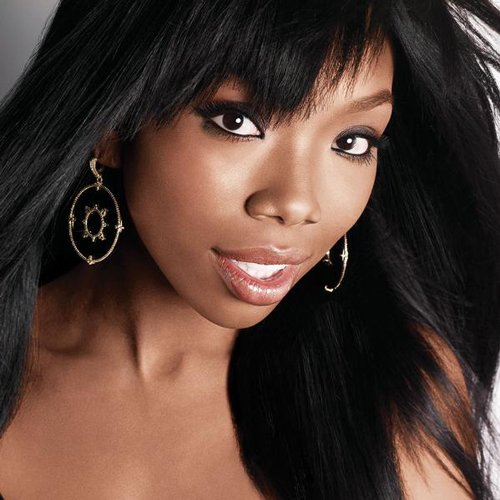 R&B songstress Brandy has returned with all new music, the Darkchild-produced "Right Here (Departed)" debuted on the singer's Web site and MySpace page August 13th and is expected to make its way to radio stations later in the following weeks this month. "Right Here" would be the first single lifted from Brandy's forthcoming yet-titled album, reportedly set to be released later on this year.
So far, response to "B-Rocka"'s latest material ("Right Here") overall has been well-received all over the Internet on popular blog-type sites and messages forums due to it's substantial crossover appeal. The song, however still recognizably Brandy in vocal arrangements, is whimsically crafted with urban edge. Brandy along with longtime collaborative partner Darkchild turns a rough beat and makes it their own. Brandy with her soft angelic tone and Darkchild fusing all the elements of pop, hip-hop and that classic R&B sound Brandy is known for citing her Never Say Never days, only this would be a more upbeat, modern day version sound.
The lyrics to "Right Here" itself are overwhelming and declarative, "When your tears have dried from cryin' / And the world has turned to silence / When the clouds have all departed / You'll be right here with me". I also feel Brandy's tone of conviction flourishes with "I will be there right beside you every step you take / I will be your strength, your shelter, shield you from the rain" leaving an euphoric shiver up and down your spine. Beautiful. I must have listened to this song well over 50 times!
Be the first to receive breaking news alerts and more stories like this by subscribing to our mailing list.