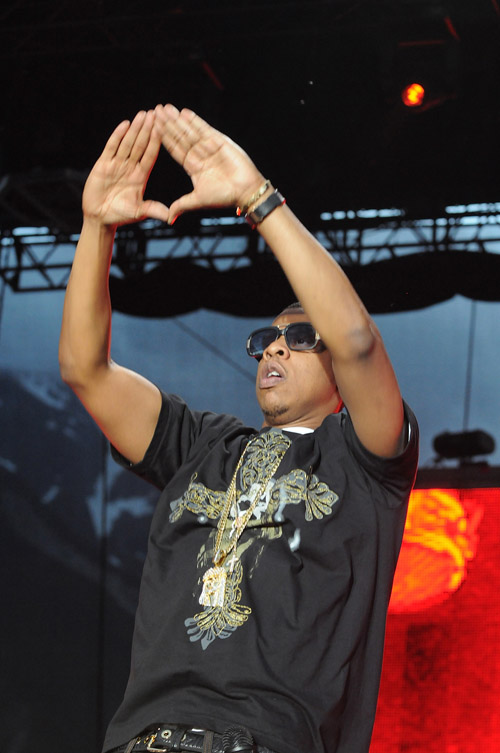 BRITISH COLUMBIA, CANADA // SUNDAY, JULY 27TH 2008» Rapper Jay-Z hit the stage last night during day 3 of the 2008 Pemberton Music Festival, a weekend long event in British Columbia (Canada).
The sun had just set behind the mountains on Sunday evening as Jay-Z took the stage to a roar of cheers – and quickly stole the show. Backed by a brass band, the legendary producer and rapper worked the 30,000-person strong crowd into a frenzy. The ground shook as the audience thrust their fists in the air to hit after hit, including "99 Problems" and his breakthrough "A Hard Knock Life."

"To come up and here and get this much love, don't think I don't appreciate it," Jay-Z shouted to the thundering crowd. "I appreciate each and every one of y'all out there." [ SOURCE ]
N*E*R*D took the stage as well earlier in the day, so check out photos of them when you continue reading below!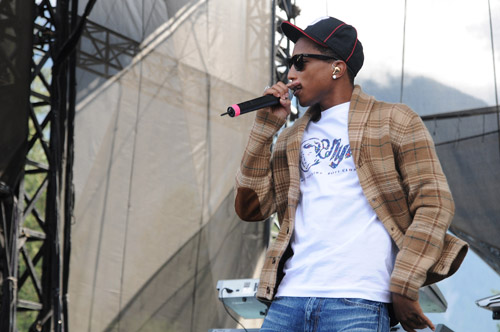 (PHOTOS: GETTY IMAGES)
Be the first to receive breaking news alerts and more stories like this by subscribing to our mailing list.