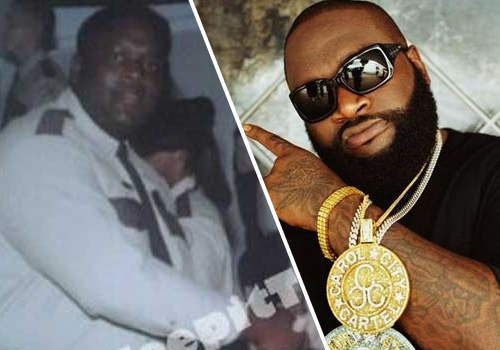 RICK ROSS WAS A CORRECTIONS OFFICER BACK IN THE DAY » Over the past couple of days, rumors began to spread about rapper Rick Ross' past employment as a corrections officer in Dade County, FL, and it all started with a comment made by fellow Miami rapper Trick Daddy. Of course, in true hip-hop fashion, Ricky Ross denied the allegations stating that his life was "100% real," and accused his "haters" of photoshopping his face onto someone else's body. Well, it turns out, Mr. Ross (real name: William Roberts) was indeed a corrections officer, according to official reports leaked by TheSmokingGun.com. Way to go, Ricky! Or should I say, Willy…
The site matched the rapper's Social Security number with that of William Roberts who graduated from the Florida Department of Corrections (DoC) training academy and was assigned to Dade County's South Florida Reception Center in December of 1995. He was 19 years old at the time. He left the job in 1997.
At 19 years old, William Roberts graduated from the Florida Department Corrections training academy and was hired as a prison guard in a Dade County prison in December of 1995. He left the job 2 years later, and about 9 years later, became the rapper we all know as Rick Ross. Wow, what a life history!
LIL SCRAPPY RELEASED ON $1500 BOND » After spending close to 48 hours in prison, Lil Scrappy has been released from prison on $1500 bond. The Atlanta rapper was thrown into jail after attempting to save his sister from her abusive boyfriend. Scrappy and the boyfriend got into a fight, which resulted in the rapper suffering non-threatening stab wounds.
Police found marijuana, $8,000 in cash, and a gun in his car, which resulted in him being charged with felony use of a weapon and a possession charge. His sister's boyfriend was not charged, and still has not been arrested.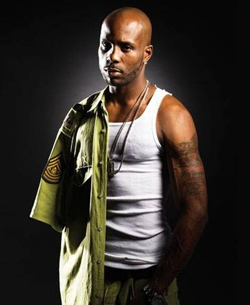 DMX ARRESTED FOR USING A FAKE NAME » DMX was arrested … again … over the weekend. This fool just can't stay out of jaill, can he?! The rapper was arrested sometime this past Saturday in a Phoenix mall, due to an alleged incident at the Scottsdale Mayo clinic in April where the rapper was being treated for an illness. He apparently used a fake name – "Troy Jones" – so that he could escape those medical bills.
On June 23rd, DMX was arrested in Miami for not having a valid driver's license. On the 27th, police arrested the rapper in Miami for allegedly attempting to purchase cocaine and marijuana. And a few days later on July 2nd, he was arrested at the Phoenix Sky Harbor Airport for missing a mandatory court date. This most recent arrest (July 19th) would make the 4th time in the past month, that the rapper has been arrested. But this time, so far, he hasn't been released.
"He's back in jail again," Maricopa County Sheriff Joe Arpaio told the Associated Press. "I don't know why judges keep letting this guy out. Every time he goes in there, he gets out on bond. I'm hoping this is the one time he's going to pay the penalty for his offense."
You and me both, Sheriff Arpaio!
Be the first to receive breaking news alerts and more stories like this by subscribing to our mailing list.