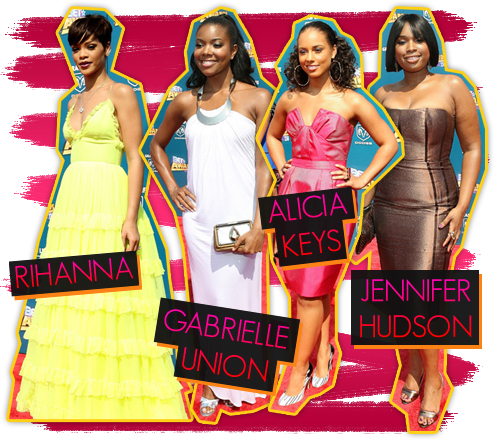 The 2008 BET Awards aired last night and yours truly is here to inform you of the hottest (and not so hot) styles worn at the award show. Some of the best dressed female celebs of the night were Rihanna, Gabrielle Union, Jennifer Hudson, and Alicia Keys. Rihanna wore a neon yellow Giambattista Valli dress from his spring/summer 2008 line, Gabrielle Union wore a gorgeous white Celine Vonn dress, Jennifer Hudson wore A brown Peter Soronen corset dress, and Alicia Keys wore a strapless pink David Meister David Meister dress with Melody Ehsani Hate/Love Rings. I also loved Alicia's Sergio Rossi heels. Keep reading for more styles from the show.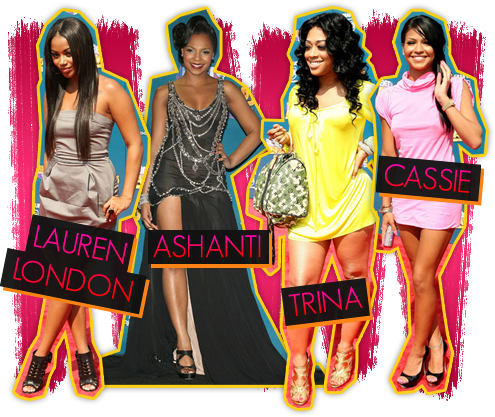 Some more looks I thought were hot came from Ashanti, Lauren London, Cassie, and Trina. Ashanti wore a black Marchesa gown, Lauren wore Givenchy Open Toe Ankle Booties and a strapless French Connection "Wizard" dress, Cassie wore a cute pink Vivienne Westwood dress, and while I loved the yellow dress Trina wore, her Louis Vuitton Murakami Monogramouflage speedy really took away from the look.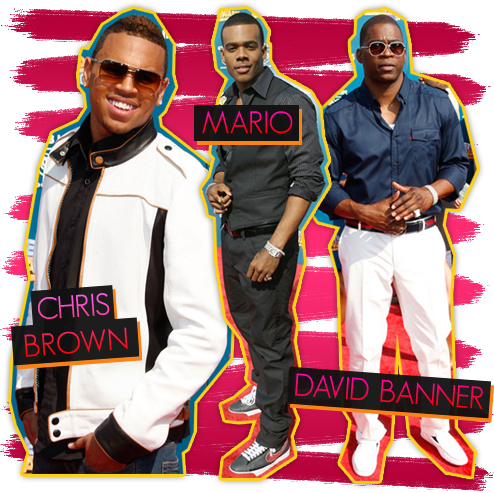 Each of my picks for my best dressed guys had on Guccci! Chris Brown, Mario, and David Banner were all dressed to impress and weren't the only ones rockn' Gucci. Rick Ross, Flo-Rida, Shawty Lo, and Soulja Boy all had on the brand as well.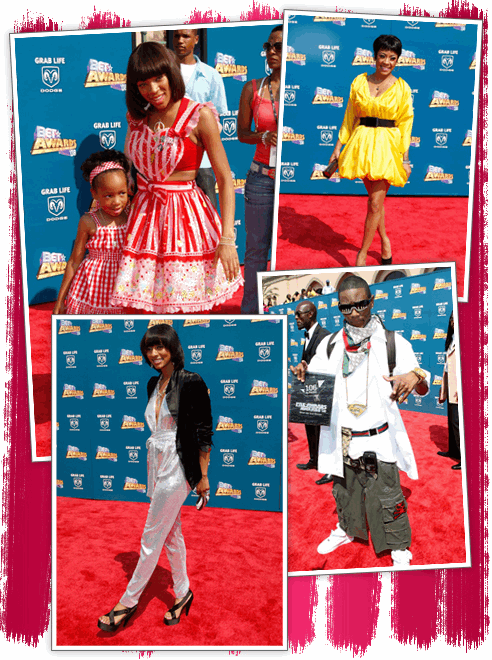 For worst dressed we have Soulja Boy, Keyshia Cole, Lil' Mama, Angel Lola Luv, Keri Hilson, and Solange. I liked the yellow dress Keyshia wore and the black Betsey Johnson Dahlia Dress Angel wore but, I hated it on them. The yellow dress looks to big on Keyshia and the Betsy Johnson dress just doesn't look right on Lola. Soulja Boy and Solonge just have too much going on in their looks, Keri Hilson's 70's inspired style is NOT working for her and Lil' Mama is just … unique.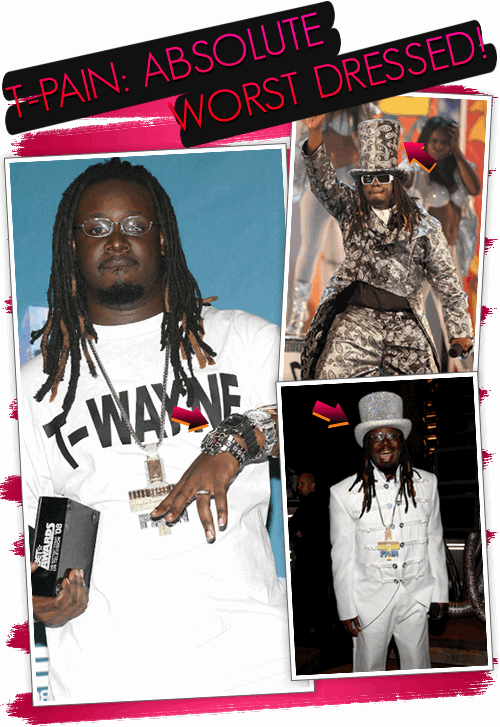 From sporting top hats to wearing four watches on one arm, T-Pain was BY FAR the worst dressed celeb at the BET Awards. I can't knock T-Pain too much, I mean, weren't we all expecting him to wear something foolish? T-Pain is just different and I guess he likes to incorporate that into his "style." Hey, at least it's not stopping him from selling records!
Be the first to receive breaking news alerts and more stories like this by subscribing to our mailing list.