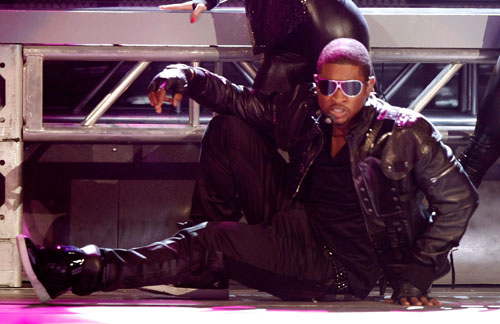 Usher performing "In This Club" as the opener for the 2008 BET Awards, which aired last night live from Los Angeles.
The 2008 BET Awards went down last night, and while there were a few lackluster performances (Usher's being one of them), there were a few memorable, surprising, and exciting moments. One being Alicia Keys' performance when she brought out SWV, En Vogue, and TLC! Another notable performance of the evening was Ne-Yo's, where he showed us he can hang with the big dogs when it comes to his dance moves – he even brought out the Jabbawockees (winners of MTV's America's Dance Crew). Chris Brown did his thing as well, and surprised everyone when he brought out Ciara. Did Rihanna approve of this beforehand? I'm curious to know. And speaking of Rihanna, did anyone else notice how far she's come along, as far as her live vocals? I was really impressed when she performed Take A Bow! And last, but most certainly not least, on my list of the best performances of the night, Lil' Wayne! He kind of scared me towards the end of the show because it seemed like he wasn't going to come out. The show was already running 15 or 20 minutes over when he was introduced. But he did come out, and he showed us exactly how and why he has sold nearly 1,500,000 copies of Tha Carter: III so far! He started out with Got Money (feat. T-Pain), paid homage to Static Major (R.I.P.) with Lollipop, and ended off his performance with A Millie. He had the whole crowd hyped, and ended off the show perfectly.
While the 2008 BET Awards did have its good moments, much of the show left me with a bitter taste in my mouth. I expected a lot more from Usher. His performance was probably the most hyped up (pre-show), and ended up being one of the absolute worst of the night. While I love Keyshia Cole's Heaven Sent, she really needs to work on her live vocals … and her stage presence. She had a lot of energy, she just didn't know how to keep it all together. She looked like she was doing too much to me.
In my opinion, the 2007 BET Awards were much better. The performances, the overall show, and oh yeah … the host! Who the hell approved of D.L. Hughley being the host of this year's show? I hope they received a pink slip in their box this morning. BRING MO'NIQUE BACK!!!
Follow the break for nearly 50 photos from all of last night's performances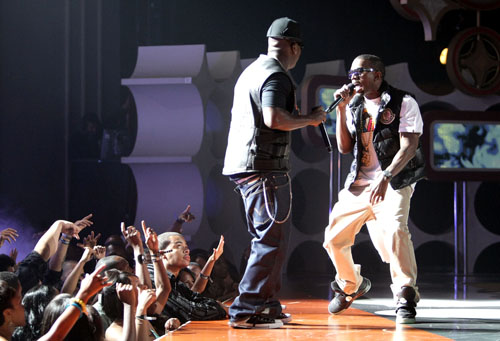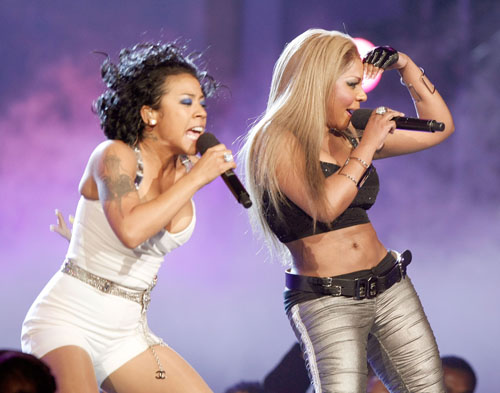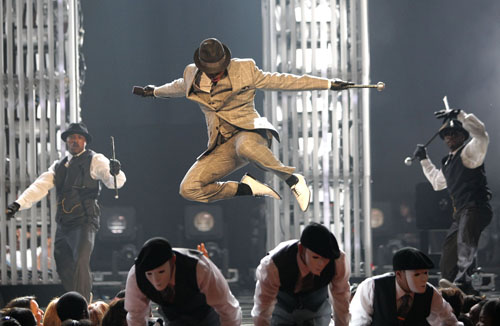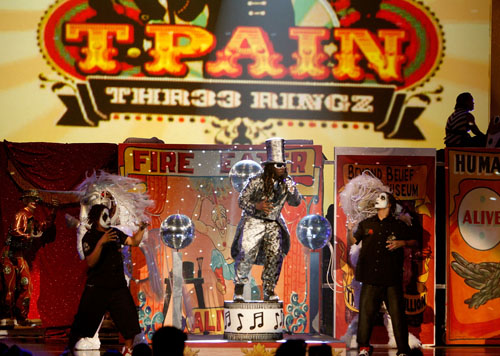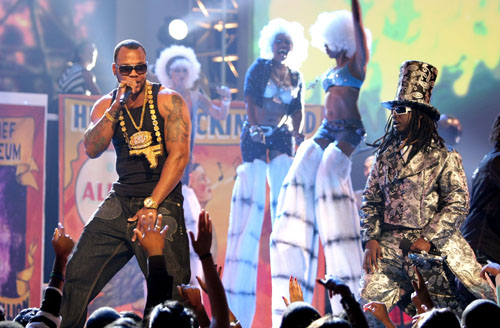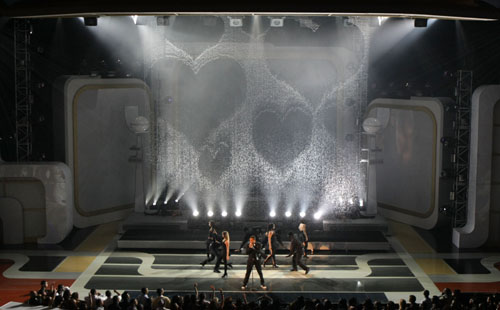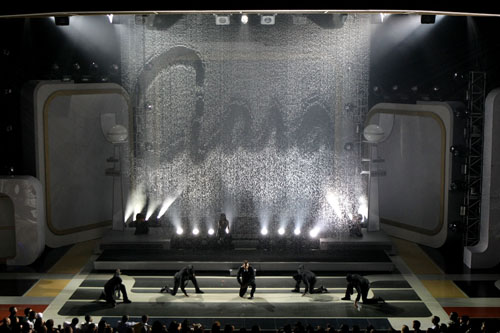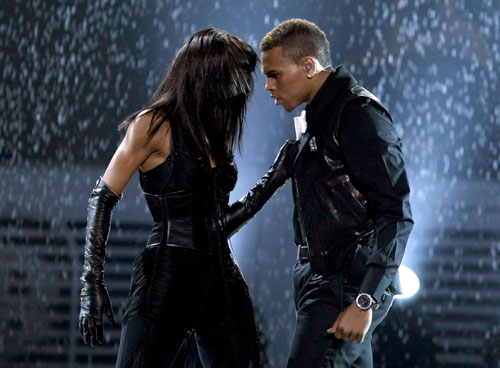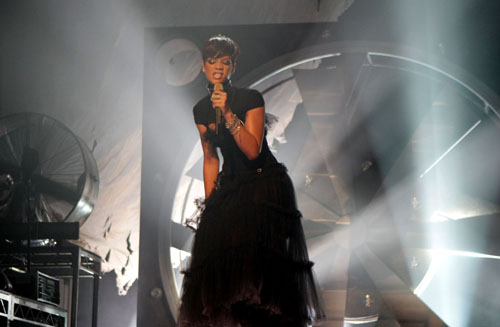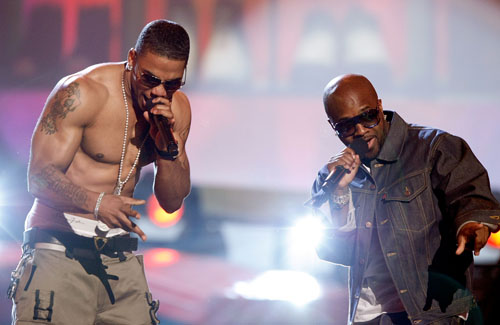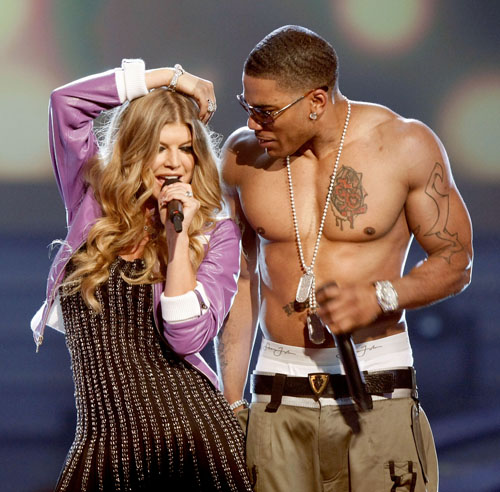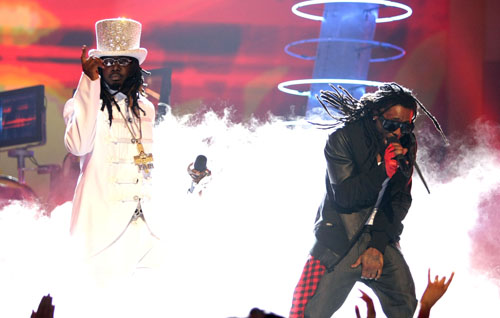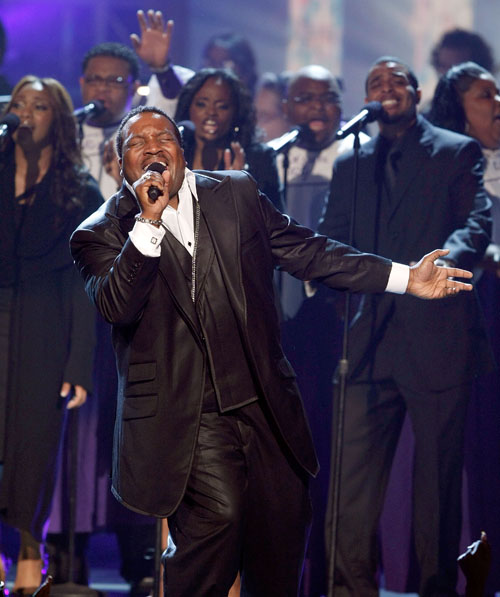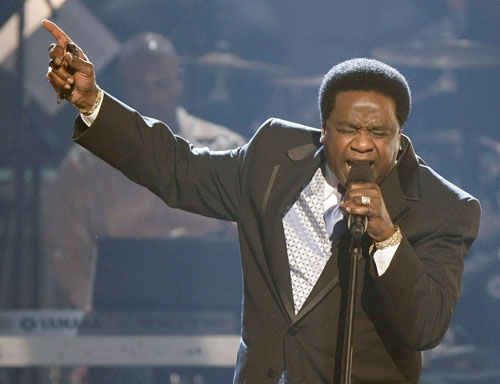 (PHOTOS: GETTY IMAGES)
Be the first to receive breaking news alerts and more stories like this by subscribing to our mailing list.