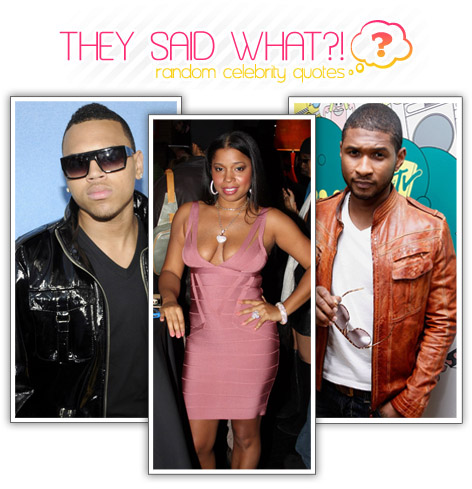 Mashonda recently sat down for an interview with Hip Hop Weekly. When asked about her recent break up with rapper/producer Swizz Beatz, Mashonda said:
"Alicia Keys is her own woman and she has made her own choices. I don't have a problem with her. I will say this though, I am not a scorned woman. I have a responsibility to raise [my son], he's my number one priority and everyday I strive more for him and of course my music."
Usher recently spoke to Cosmopolitan Magazine on how hard it is for him to stay faithful:
"I'm good at making love, but I'm not good at being in love. It's a conscious decision every day to love the person you're with."
Chris Brown made an appearance on Power 105.1 with Ed Lover this week. When asked about his relationship with his BFF Rihanna he respnded by saying:
"I wouldn't technically say we're dating, I would say it's more of a like a very close relationship."
Be the first to receive breaking news alerts and more stories like this by subscribing to our mailing list.