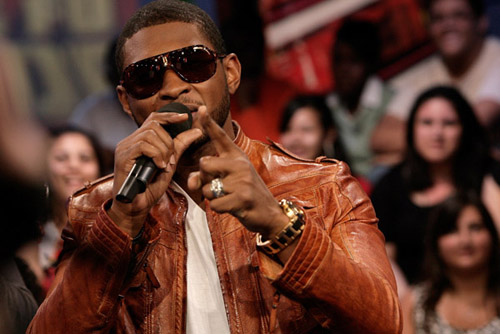 Usher apparently doesn't approve of the way "we" talk about his wife, Tameka. The singer dropped by MTV's TRL to promote the release of his 5th studio album, Here I Stand, and to premiere his new video for Moving Mountains. After Damien (the MTV VJ) talked to Ush about a few of the tracks on the album, Usher sort of took over the interview and let us know what he thinks about the way us bloggers, his fans, the public, and the media dog out his wife.
Well, whad'ya know! "URSHER" has grown up! He gets major cool points back in my book. I'm so proud of the guy. After all of that, I just might call it quits when it comes to my jokes on Tameka =) Click here to check out the video.
Be the first to receive breaking news alerts and more stories like this by subscribing to our mailing list.