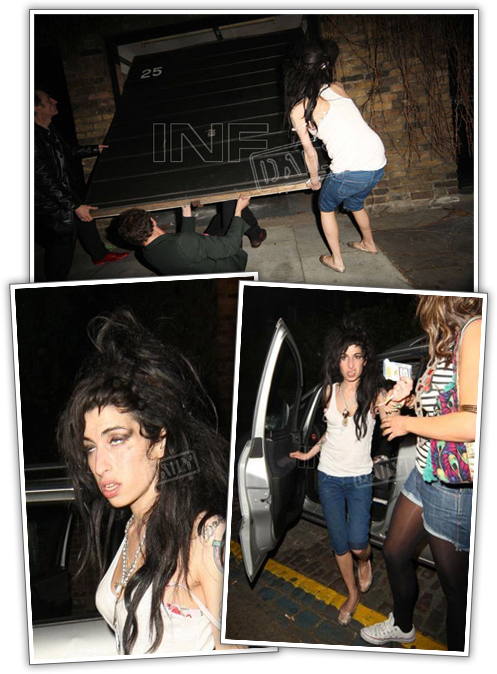 The paps caught a drunk, lost and confused Amy Winehouse outside of her England home last night. Apparently after her night on the town, homegirl had lost her keys and couldn't get into her house. So a friend had to help her break into her own house by manually raising the garage. What would Amy do without those friends of hers…
Peep candids of Mariah, Kanye West and more after the break!
Mariah Carey has a lot to celebrate about these days. Her new album, E=MC², is currently the #1 album in America! And not only that, but how about homegirl sold close to 463,000 copies in the album's first week of release! That's crazy. Some artists have had albums out for months, and aren't even close to that number. And MC pulled it off in a week. Above she can be seen exiting Mr. Chow's in NY last night with her best friend, Lisa Raye's little brother aka Da Brat.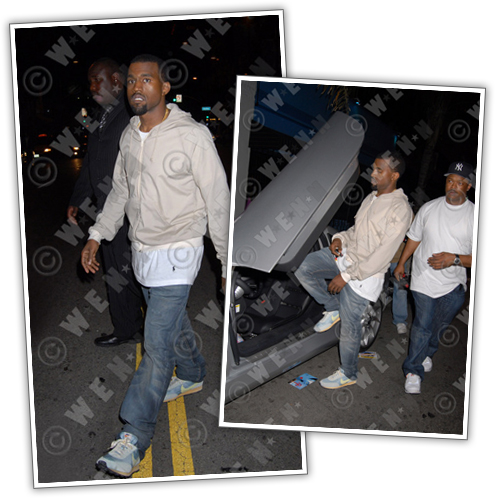 Kanye West was spotted as he left GOA nightclub for an afterparty for his critically acclaimed "Glow in the Dark" tour. As every day goes by, I get madder and madder in response to the fact that I will not be able to see this show in person. Maybe next time…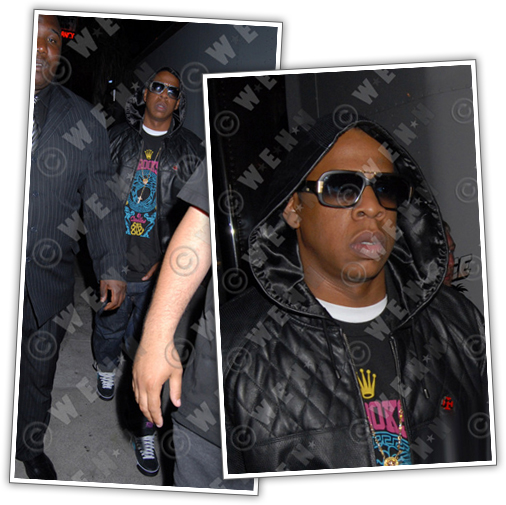 Jay-Z hit up the afterparty too. Where the hell is his wifey, Beyonce? I'm seeing more of Jay alone now that they're married. What's up with that?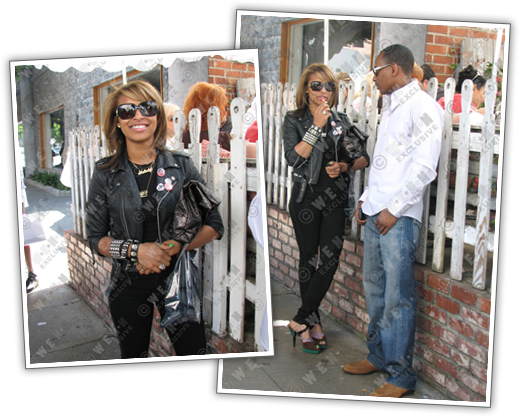 Pussycat Doll Melody Thornton and a friend were spotted by the paparazzi as they waited on a table at the Ivy in LA yesterday afternoon.
{ PHOTOS: INF / WENN }