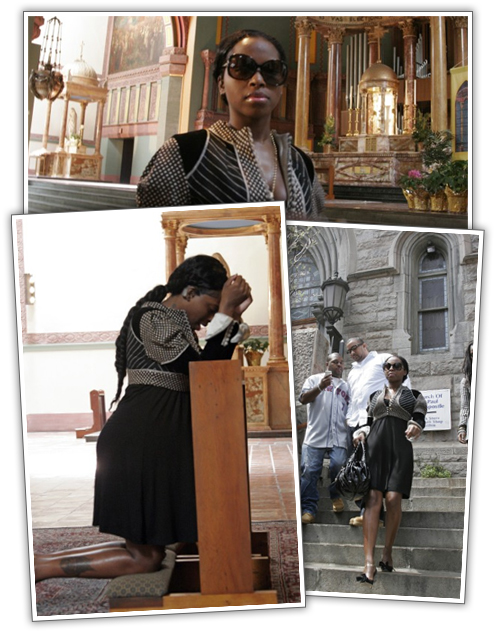 And Jesus wept. Hard. Rapper Foxy Brown was photographed in church today kneeling and praying. I'm all for people turning to the Lord for strength and deliverance, but was summoning the paparazzi appropriate and even necessary? I think not. But meh, to each his own. If she likes it, I love it! I wonder what's next on her list of things to keep the blogs talking about her.
For flicks of Kelly Rowland, Mariah Carey and more, follow the break!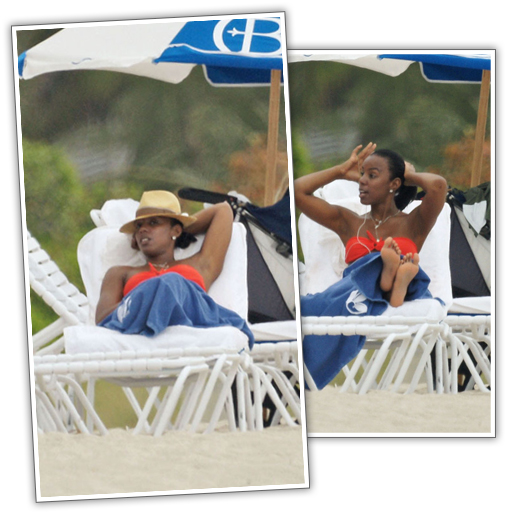 Singer Kelly Rowland was spotted enjoying some R&R on the beaches of Miami yesterday afternoon (Apr. 21st). This girl sure does love the beach!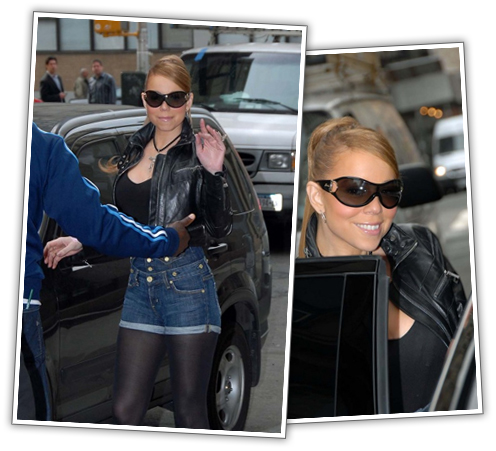 Singer Mariah Carey was photographed in NY as she left a recent radio appearance. Is it just me, or does the dude who's helping her into the car look like he's trying to "cop a feel?"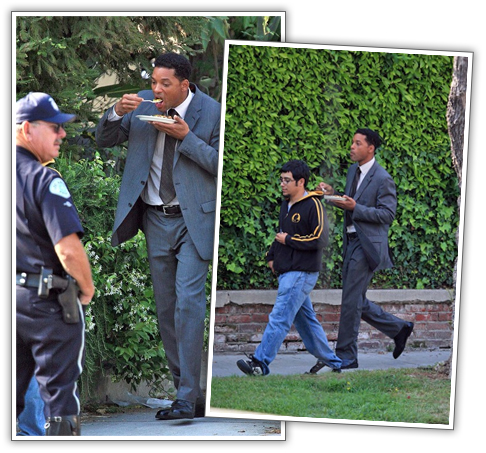 So … is this a part of the movie? Or was he just taking a quick lunch break between takes? Above actor Will Smith can be seen "having lunch" on the set of his new movie, Seven Pounds. What a multi-tasker!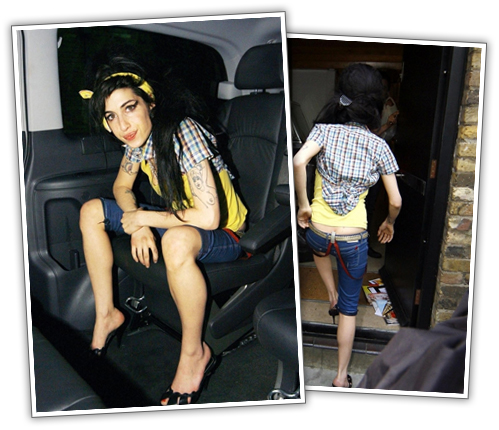 Amy Winehouse and her beehive hit up London's Bentonville Prison earlier today to pay her incarcerated hubby Blake Fielder-Civil. Me wonders what they talk about when they see each other!
{ PHOTOS: SPLASH NEWS / PACIFIC COAST NEWS / BAUER GRIFFIN }