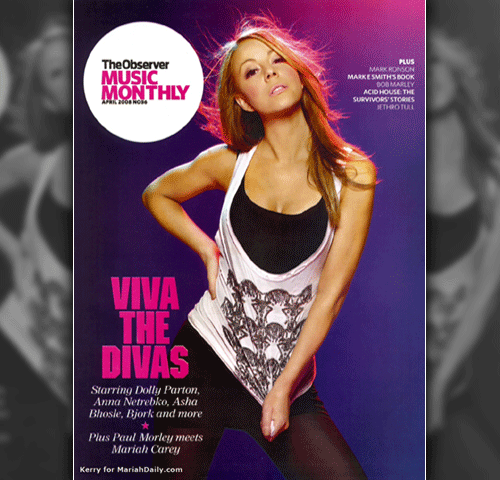 Mariah Carey is on the cover of the UK's, The Observer Music Monthly. Mariah did an inteview the UK magazine talking about the difficulties of being a celebrity:
"Here's the thing … as a human being this is a very abnormal state to be in," Mariah admits "To meet people who have already formed an opinion of who you are prior to meeting you based on the sweeping generalizations that they have read, well, not that it doesn't happens in other jobs but clearly it happens more in this job..which happens to be a job even though people don't think of it as a job, but it is…
Read the full excerpt from Mariah Daily.
Be the first to receive breaking news alerts and more stories like this by subscribing to our mailing list.