Usher and his wife/baby mama Tameka Foster were caught by the paps in LA early last week enjoying an early lunch. I'm hella surprised to actually see those two interacting happily with the paparazzi! Didn't he just give them the finger not too long ago?
Check out flicks of Jay-Z, Will Smith and more after the cut!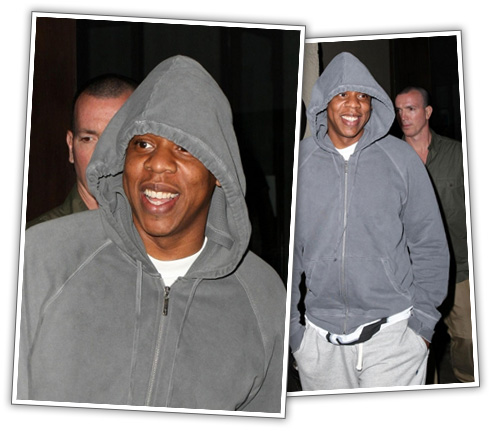 Jay-Z was spotted in Santa Monica last Friday (Apr. 18th) grinning from ear-to-ear. Why the hell is making him so happy? I know he's been "gettin' in" with Beyonce for a while now, so that can't be it. Maybe it's cause he knows he has her for life. Now that's a reason for any man to walk around with his head in the clouds! Lucky bastard…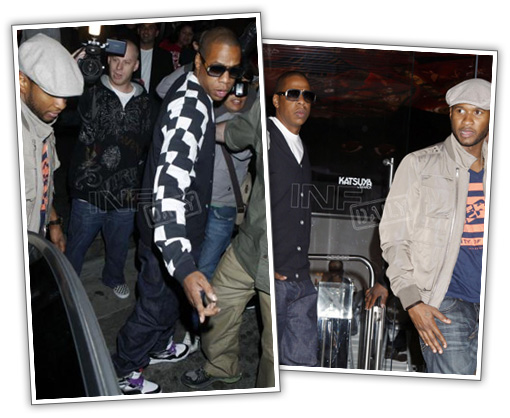 Now this is a pretty random pairing! Usher and Jay-Z were photographed leaving Katsuya restaurant Thursday (Apr. 17th) in Cali. I wonder what they talked about. Maybe they shared some marriage tips. Or maybe Jay-Z bragged all night about how he married Beyonce, and felt sorry for Usher since he married … okay, let me stop.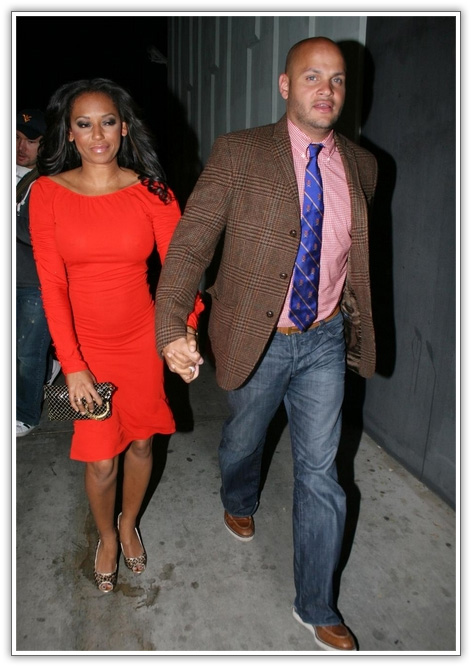 Former Spice Girl Melanie Brown and her husband Stephen Belafonte were spotted as they left LA's Foxtail restaurant last night.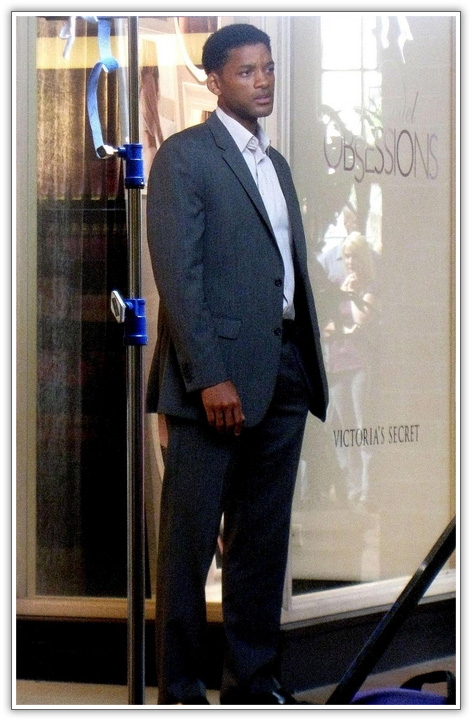 Actor Will Smith was in downtown LA last Tuesday (Apr. 15th) shooting scenes for his new movie, "Seven Pounds."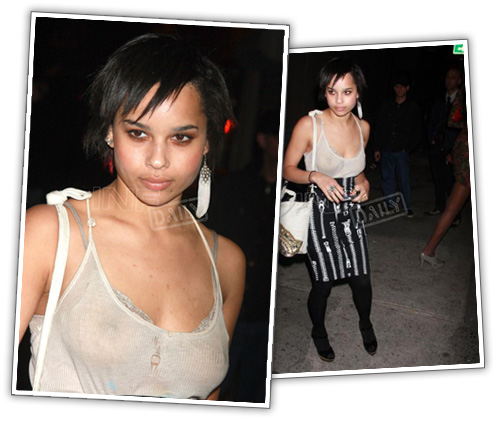 Zoe Kravitz, the offspring of rocker Lenny Kravitz and actress Lisa Bonet was spotted on the streets of NYC looking like she belongs on the streets of NYC. Permanently. What the hell is going on here? Stained wifebeater. Face looking like she got into it with a hobo over some pocket change … and lost. What happened to the Zoe we saw in Jay-Z's "I Know" video? SMH!
{ PHOTOS: INF / BAUER GRIFFIN / PACIFIC COAST NEWS ONLINE }