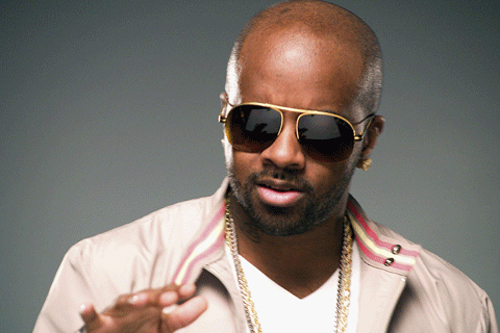 Jay-Z will appear on the remix to Mariah Carey's second single, "Bye Bye", from her new album E=MC2. Jermaine Dupri actually confirmed both of these facts, quote unquote:
"The remix for the Mariah record is crazy." "Young Hov and Mariah crank it up, and myself — a.k.a. Barry Bonds — cleans up."

The other day Jermaine teased us with footage of Usher and Jay in the studio, but he recently confirmed a track title and explanation of Usher's upcoming album. The title of the track is entitled "The Best Thing"
"It's a Jay-Z and Usher record produced by me," Jermaine says "It's about their lives right now. They talk about their past relationships and how they are where they are now.

It's cool, they not really sappy. It's not a sappy song. Usher's album is more about teaching men [that] at some point, you gotta grow up. And growing up is respecting a woman and having a woman in your life and taking care of your woman. That's his definition of growing up. A lot of other n—as have a different definition. That's his definition of becoming a man, taking care of home. This song is kinda like that. It's a responsible type of record. When that girl you settled down with, she leaves you. You realize you lost the best thing that ever happened to you.
Look for the "Bye Bye" remix soon here on Think2wice.
Be the first to receive breaking news alerts and more stories like this by subscribing to our mailing list.