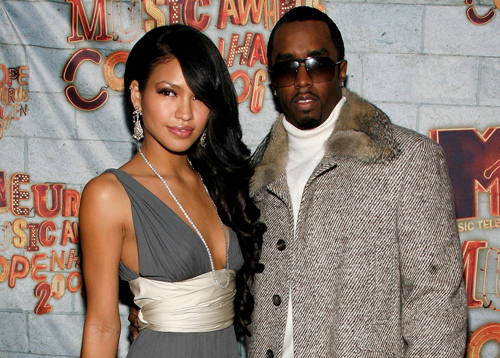 Cassie is working hard on her second album… Stop laughing! Lol, let me finish. Cassie is working hard on her second album, which currently holds no title, but according to a sit-down with Billboard, Diddy says the album is set for a September 2008 release.
ON CASSIE'S NEW SINGLE »
"That's going to really, really catch people off guard," he says. "There's a huge [cry] out there for a younger Britney Spears, a younger Janet Jackson. Those two great artists have paved the way. She has a single out called 'Official Girl' and Danja produced it, and it is a smash.

ON DEVELOPING CASSIE »
"I just don't think she was ready," Diddy says. "I think that we threw her into the spotlight without the artist development — that goes on with a lot of new artists. We pulled out, we took our time, we developed her for like, a year-and-a-half. People are just going to see her there and be like, 'Wow, she's really cocooned into a butterfly.'"
I'm not 100% sure if Diddy knows this or not, but April Fool's is just one day, not the whole month! He can't be serious! Can he? Nah, he couldn't say that shit with a straight face if he tried… Joke's on us, right? RIGHT?!
Be the first to receive breaking news alerts and more stories like this by subscribing to our mailing list.