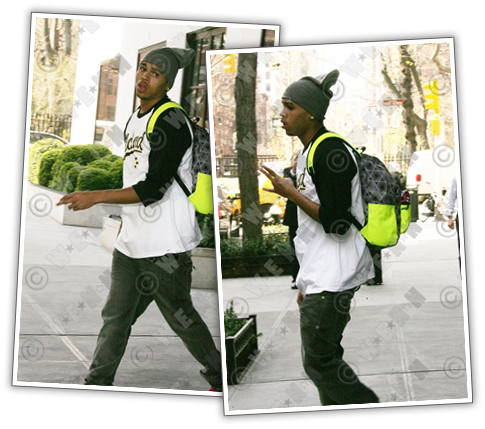 PHOTOS: WENN » R&B youngin' Chris Brown was spotted by the paps as he left a Manhattan hotel earlier today (Apr. 10th) in New York. He hasn't been looking to happy lately. What's up, Chris? Tired of the paparazzi stalking you?
Follow the break for photos of Amy Winehouse, Leona Lewis, and more!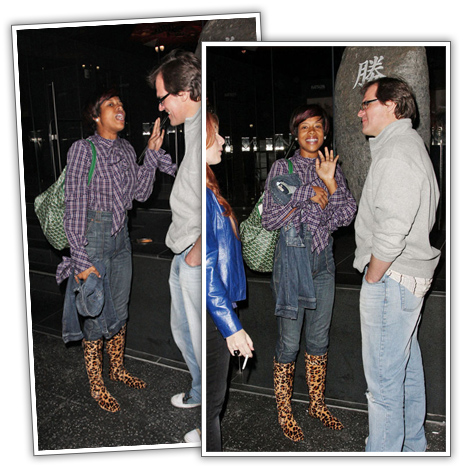 PHOTOS: BAUER GRIFFIN » What the hell does Kelis have on? Leaopard-print boots? She must've gotten those from Mel B's line! Y'all know how she is with her animal print, lol. The singer was spotted outside of the Katsuya Restaurant in Hollywood recently looking like this. There's no way in hell she thought she looked good. Nas, get your woman!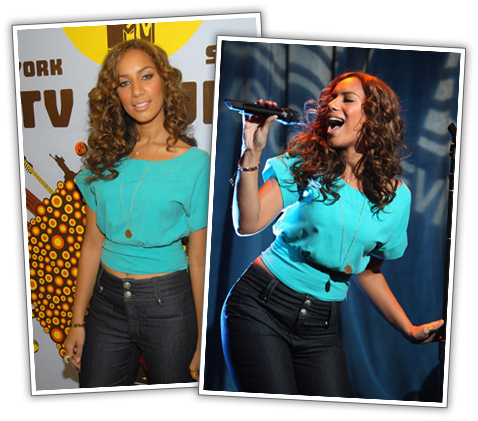 PHOTOS: WIRE IMAGE » The beautiful British singer Leona Lewis hit up MTV's TRL on Monday (Apr. 7th) and performed her hit single, "Bleeding Love," which has topped just about every single chart in the world!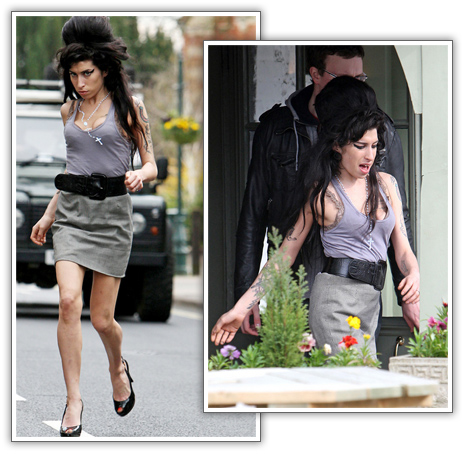 PHOTOS: BAUER GRIFFIN » Here's someone we haven't posted about in a hot minute! British singer Amy Winehouse was spotted in North England today (Apr. 9th), where she's reportedly doing some recording for the James Bond soundtrack. In these photos, she can be seen stopping at a convenience store. I'm just glad to see her in something else other than those tired ballet slippers, and I'm glad she's not wearing a dirty beater and worn out jeans. And is that toe-nail polish? Uh-oh!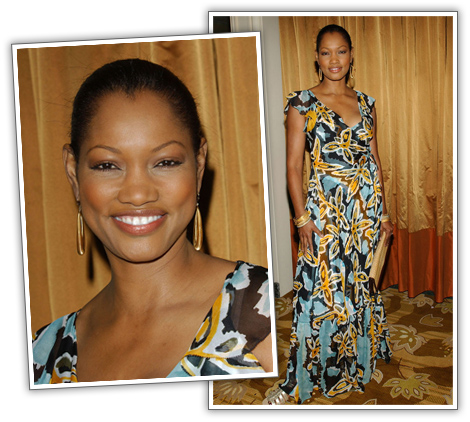 PHOTOS: BAUER GRIFFIN » Beautiful mommy of two, Garcelle Beauvais, made an appearance at the 20th annual Colleagues' Champoins of Children Award Spring Luncheon at the Beverly Wilshire Hotel in Beverly Hills hotel yesterday (Apr. 9th).
Be the first to receive breaking news alerts and more stories like this by subscribing to our mailing list.