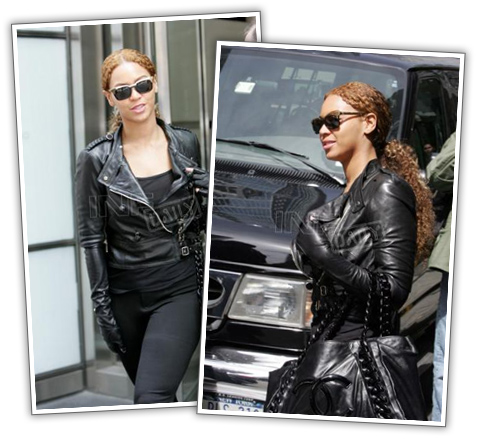 PHOTOS: INF » Singer Beyonce, who "secretly" got married to Jay-Z over the weekend decided to walk out of the house looking like a Dominatrix (a sexy one, of course!) dressed in black from head to toe Tuesday (Apr. 8th). Whenever these two get a chance to honeymoon it up, I'm sure they're gonna have some "fun!" And I assume she's wearing the gloves to cover up her *ahem* wedding ring? Anyway, if she is indeed pregnant, she must be only a week or two 'cause I see no baby bump what-so-ever. And that jacket is a little tight … so, yeah.
Check out photos of Lil' Wayne, Janet Jackson, and Usher, and more after the cut!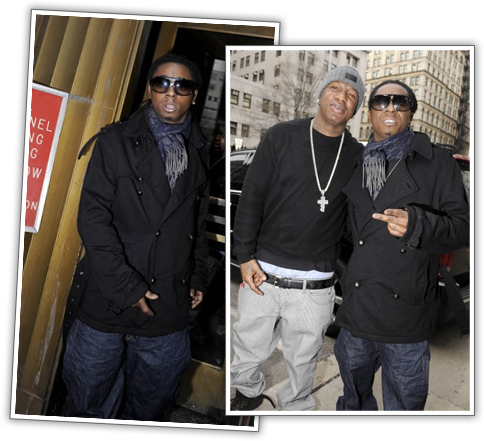 PHOTOS: SPLASH NEWS » Rapper Lil' Wayne and his "daddy" Birdman posed for some some flicks as they left a Manhattan courtroom yesterday (Apr. 9th). Weezy is currently facing gun charges stemming from an arrest from last year. If he was gonna wear jeans to court, the least he could've done was put an iron to those mofos! I mean really, c'mon now…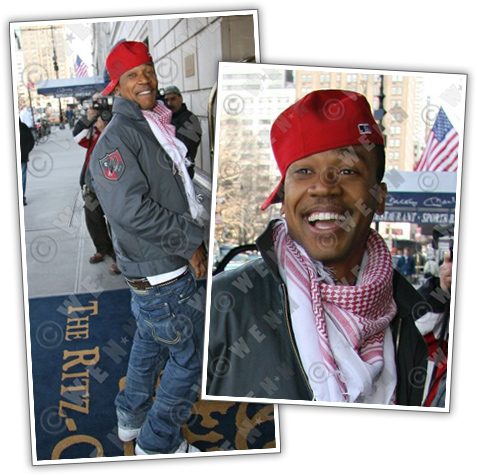 PHOTOS: WENN » Actor Columbus Short was spotted arriving at the Ritz-Carlton Hotel in New York Tuesday (Apr. 8th). According to his Wikipedia page, he's set to star in 4 movies this year, one being Cadillac Records, which also stars Beyonce!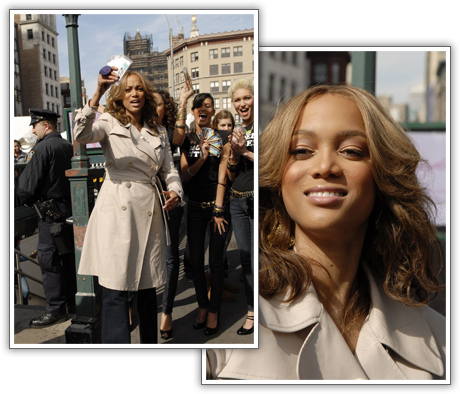 PHOTOS: GETTY » Model Tyra Banks taped an episode of her daytime talk-show in Union Square in New York early yesterday (Apr. 9th). As a part of a celebration of her 500th episode, she was handing out subway Metrocards to folks passing by. Congratz on the 500th, Tyra!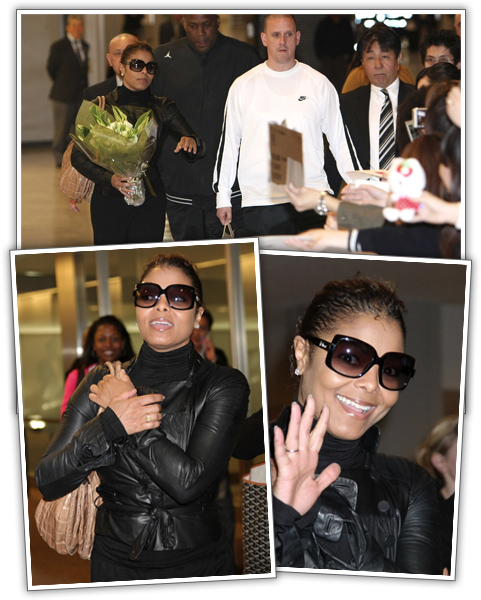 PHOTOS: GETTY » Singer Janet Jackson touched town in Tokyo yesterday (Apr. 9th) for a promotional tour for her new album, Discipline. Y'all can't tell me her and Tay Zonday don't favor either each other! Especially in that last pic (bottom right).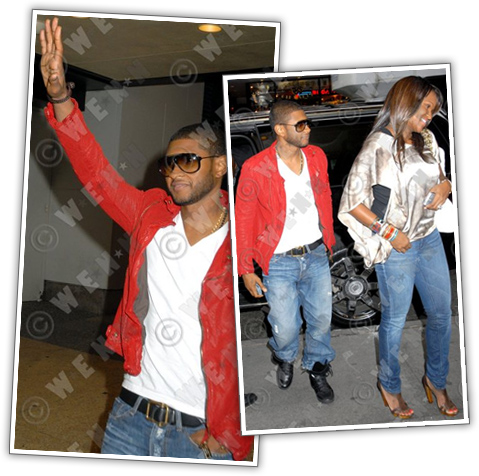 PHOTOS: WENN » Singer Usher and his wife Tameka were spotted arriving at the MTV studios Monday (Apr. 7th) in New York for a taping of TRL. I'm running out of nasty insults to say about Man-eka so I'm just going to point out that homegirl needs some Jergens on those dogs, and leave it at that.
Be the first to receive breaking news alerts and more stories like this by subscribing to our mailing list.