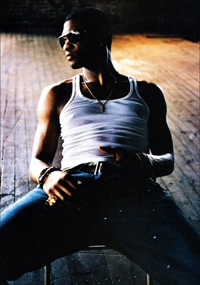 HERE I STAND DUE IN MAY INSTEAD OF JUNE » In an industry where setbacks are about as natural as Naomi Campbell losing her mind, it's rare that you find that an album has been pushed up a few weeks. Originally slated for a June 2008 release, Usher's Here I Stand album has been pushed up to May 27th, reports Billboard.
The video for the album's first single, In This Club, has already been shot and is set to premiere on Monday, April 7th. A 30-second clip of the video has been making its rounds across the web over the past week. The actual single, produced by hitmaker Polow Da Don, is currently sitting pretty at #2 on the Billboard Hot 100, which is another rarity, seeing as there has been no hardcore promotion and no accompanying video. He can have every radio station in these here United States to thank for that, seeing as it appears as though that's the only song they have on constant rotation.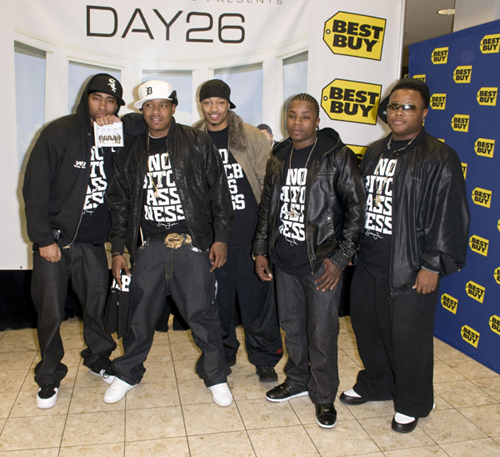 DAY 26 SITTING ON TOP OF THE BILLBOARD 200 » Move over Danity Kane, and welcome your label-mates Day 26 to the Billboard 200! The 5 guys who make up Day 26 have a lot to be thankful for these days. Their self-titled debut album was introduced to the Billboard 200 with over 190,000 albums sold in its first week!
According to Billboard, Day26 is the first new male group to open at #1 since 2001, when rap group D12 debuted on top with Devil's Night. It's also the highest open for a debut album by a group since label-mates Danity Kane's eponymous first set opened at #1 in 2006.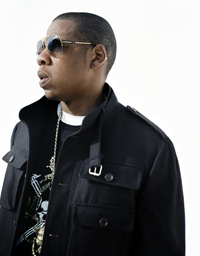 JAY-Z SNAGS A MAJOR DEAL WITH LIVE NATION » It seems like every day we're reporting about Jay-Z signing papers for yet another deal. Well this time, it's Live Nation, a live events and promotion company, and the two are talking big money! According to Billboard, the deal, worth an estimated $150 million, will include financing for his new entertainment venture, Roc Nation, as well as the rapper's own recordings and tours for the next decade.
Jay-Z, who is expected to record his final album via Def Jam this year, could launch a new label in Roc Nation, as well as music publishing, talent consulting and management companies, the paper said. Live Nation will reportedly contribute $5 million each year in overhead for five years and offer $25 million to finance Jay-Z's external acquisitions and investments. Roc Nation will split profits with Live Nation, according to the paper. Details are still being worked out, but the deal is expected to finalized shortly, sources confirm to Billboard.biz.

The first fruit of the deal is the Live Nation/Haymon Events-produced Jay-Z and Mary J. Blige tour, dubbed "Heart of the City." The trek began late last month in Miami and runs through May 8 in Uncasville, Conn. Jay-Z will also reportedly receive a general advance of $25 million upfront to cover the cost of the "Heart of the City" trek, and Live Nation will contribute $10 million per album for a minimum of three albums within the deal's term. Jay-Z will also receive another $20 million for other rights including, but not limited to, publishing and licensing, according to the paper.
Click here for more on that story.
Be the first to receive breaking news alerts and more stories like this by subscribing to our mailing list.