FABOLOUS TO RELEASE CONCEPT ALBUM BASED ON FILM » Rapper Fabolous is working hard on his next LP, which he plans to release this August, MTV News is reporting. He plans on basing the album on an upcoming film, similar to what Jay-Z did with American Gangster.
"I usually go around and just get with producers I feel I wanted to work with. This time I'm going off a theme," he said. "I'mma put a theme together and just go off of that theme," he said. "Sometimes producers get lost trying to figure out what they think is the best type of sh– for Fab. [They say,] 'I got this commercial joint for you.' So what I'm doing now, I seen a movie I want to theme the album after. Even take certain lines, different scenes out of the movie and make music behind that. At the same time, I can have the producer check the movie out, and he'll have something he can take away from the movie and come back with some joints. I wanted to try that this time."

"What Jay-Z did [with 'American Gangster'] … he took that Frank Lucas character and put it in the frame of his Jay character," Fab opined. "That's what I wanna do. I don't wanna say I that I'm actually the character, but take some of his scenarios or some things I went through and tell it in my tone."
Fabolous didn't disclose the name of the movie, but he says that a warm-up single is due for a May release. He also mentioned a few big names for the producers he plans on working with: Kanye West, Just Blaze, and Polow Da Don, just to name a few. I'm definitely interested in seeing what movie this album will be modeled after. Jay-Z did his thing on American Gangster!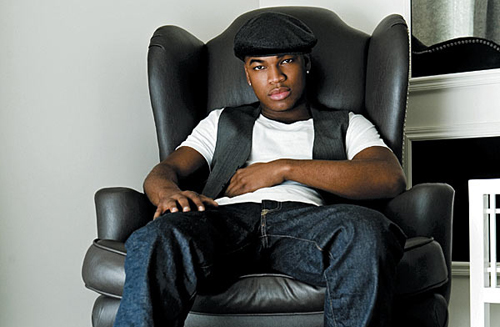 NE-YO PLANNING HIS THIRD ALBUM'S RELEASE » According to Billboard, R&B crooner and songwriter Ne-Yo is already planning to release his third album, which currently holds the title of Year of the Gentleman. According to the Def Jam recording artist, the inspiration for the set of the album comes from the likes of Sammy Davis Jr. and Frank Sinatra.
"Years ago, if you weren't wearing the right suit or have a correct crease in your pants, you couldn't even get in the door – let alone on stage to perform," said Ne-Yo via a press release. "For me, the sharpness of Sammy and Sinatra is the kind of style I strive for in clothes and music. 'Year of the Gentleman' is named in honor of those guys."
The album currently has a June 24 release date, and the debut single is the Stargate-produced Closer.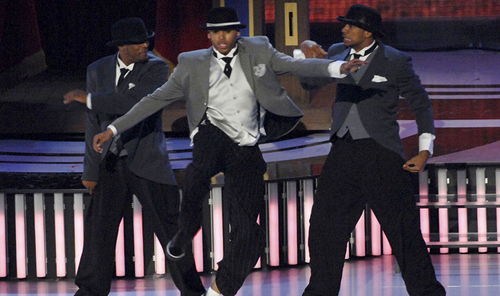 CHRIS BROWN RELEASING "EXCLUSIVE" FOR A SECOND TIME » Teen pop/r&b sensation Chris Brown is planning to release Exclusive once again on June 3rd. And according to Billboard, a new video for the first single released from the album, Forever, is in the works as well. The track was produced by Polow Da Don and Chris is scheduled to shoot the accompanying sometime this month.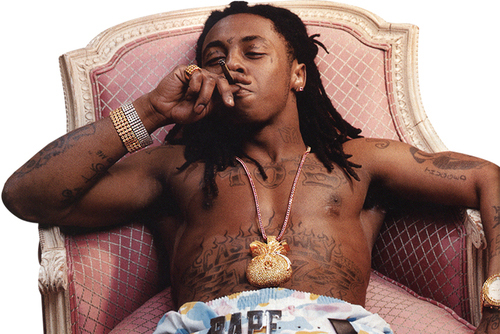 LIL' WAYNE'S "THA CARTER III" TO BE RELEASED NEXT MONTH » It looks like Weezy's 6th studio album finally has a release date! Tha Carter III is scheduled to be released May 13th 2008, which makes this Lil' Wayne's first solo album since 2005. According to Billboard, the album has production and recorded features Kanye West, Cool & Dre, Hurricane Chris, Corey Gunz, Tyga, Jibbsand Lil Mama, just to name a few.
You can hear Lollipop (f/ Static Major), the first single off the album, blowing up the radio airwaves right now.
Be the first to receive breaking news alerts and more stories like this by subscribing to our mailing list.