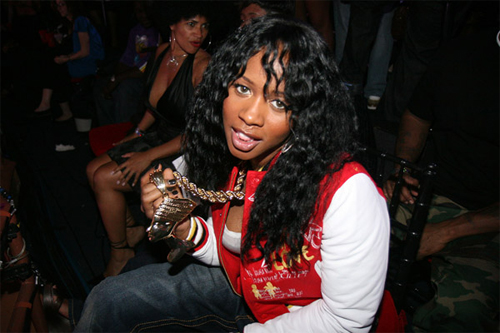 Another rapper made a trip to the courthouse today, but received slightly worse news. Rapper Remy Ma, who was accused of intentionally shooting her ex-best friend and stylist over $3,000 back in the summer of 2007 was found guilty of intentional assault, which can be punished by up to 25 years in prison. The jury acquitted Remy of charges of intimidating a witness in the case.
According to the NY Times, 26-year-old Remy "Remy Ma" Smith, kept her composure as Justice Rena K. Uviller ordered her to prison, until her sentencing next month. And it wasn't until court officers closed the door to the courtroom holding cell behind her that she broke down, screaming, "My son! My son!" over and over again. Her lawyer, Ivan S. Fisher, later revealed that the rapper hadn't said goodbye to her 8-year-old son that morning. She believed that she would win the case. And now, she might be in her 40s or 50s when she's released from prison.
Be the first to receive breaking news alerts and more stories like this by subscribing to our mailing list.