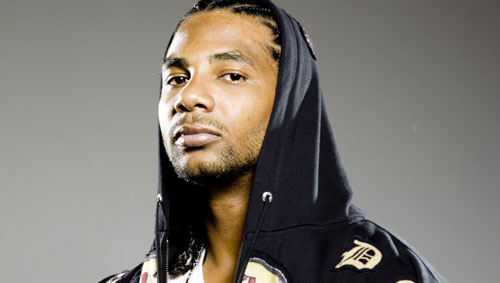 Producer Polow Da Don, the man responsible for invading the nation's radios with In This Club by Usher and Young Jeezy, was the victim of an attempted robbery inside of his Atlanta recording studio Monday night (March 10th). According to various sources, a group of unknown masked gunmen entered the studio late Monday night and robbed those present of their money and jewelry. Here's what Polow had to say … word for word:
"They thought they came to rob me, but I have heart and I have God shawty," Polow Da Don said in a statement released Tuesday. "These crack head ass niggas I guess called themselves robbing me, but we robbed them…I wasn't scared I was mad. I was likes "these dumb ass weak ass niggas.

"You gone have to shoot me because until then, I dont believe you. I am a man…and nine times out of ten a nigga calling himself a 'robba', a 'thug' or a 'gangsta' is a cover up for being too weak (weather it be physically, spiritually or mentally) to be a man. It's hard to learn how to be a man…luckily my teacher stuck with me….thanks Dad, I love you! Kids…do you know where your father is right now?"
Be the first to receive breaking news alerts and more stories like this by subscribing to our mailing list.