We kinda stole this from Vibe Magazine. You know, where they do the questions. However, there are two differences – we ask an additional question, and the questions they ask, and the ones we ask are completely different! Oh yeah … we spell it like "qwestchuns" lol!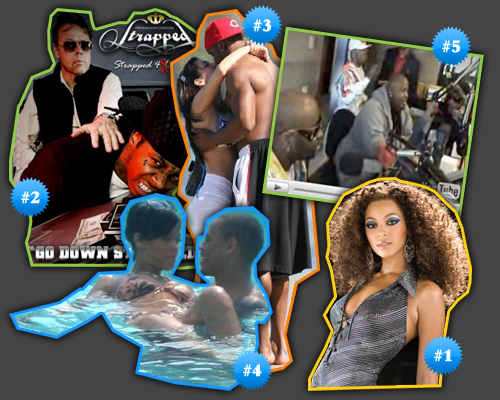 #1: Why did it take to long for Beyonce to get a non-singing role in a movie?
#2: Why does Weezy's ad for condoms look suspect?
#3: Why are Reggie and Kim playing us with this fake ass relationship?
#4: Speaking of "fake ass relationships," Chris Brown and Rihanna! Whaddup?
#5: Why didn't Woody tell Sisqo about his call from the Lord before hitting the radio airwaves? Couldn't he have at least put him on threeway?
#6: I'm really loving Kelly Rowland's new "investment!" I know that's not a question, but I don't give a damn.
#7: But here is a question about Kelly: Why the hell does she have to name drop Beyonce, or that House of Dereon fashion line, every time she's publicly quoted? I thought they were "solo" artists now!
#8: Why don't Jermaine Dupri and Janet Jackson go on ahead and get married?
#9: Now that Chris Brown and Rihanna are enjoying each other's company, publicly of course, doesn't it seem like Beyonce and Jay-Z are slowly fading away into oblivion?
#10: Why doesn't Cassie just accept the fact that she's a model? Singing is not her forte and she needs to leave it alone … now.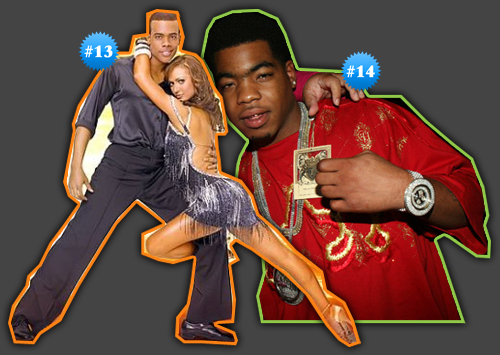 #11: Who else is anticipating the fact that Barack Obama just might be the first African American (or biracial … whatever you want to call him) president of the United States?
#12: Does Hillary know that she's pretty much screwed? Maybe that's why she's hinting at an Obama-Clinton ticket for the November elections.
#13: Something about Mario's new promo for Dancing With the Stars looks … off. I can't put my finger on it. What's wrong?
#14: Does Webbie really embrace his unibrow?
#15: So Rihanna really had to tell her fans not to bring Umbrellas to the shows? Are they that stupid?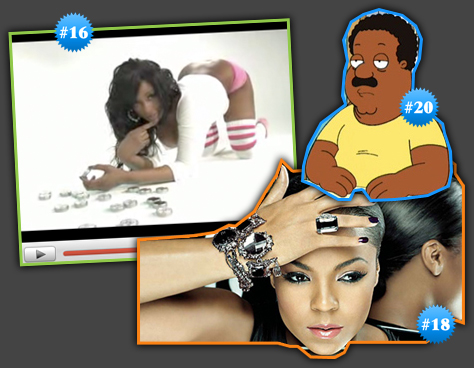 #16: Was Saaphyri serious?
#17: So Tameka really gave Usher permission release this album?
#18: Doesn't Ashanti have an album coming out? Oops, I almost forgot!
#19: Why is T-Pain in everybody's video?
#20: You mean to tell me Cleveland has his own spin-off, and Stewie doesn't?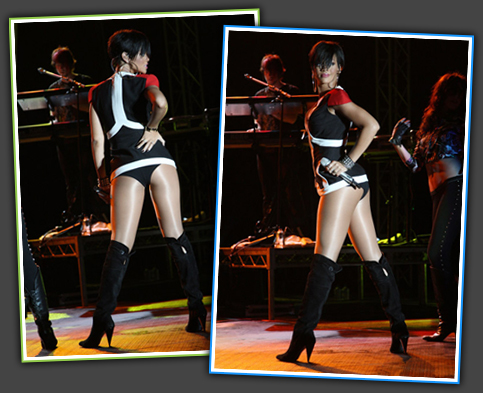 #21: Rihanna … what booty?
Be the first to receive breaking news alerts and more stories like this by subscribing to our mailing list.