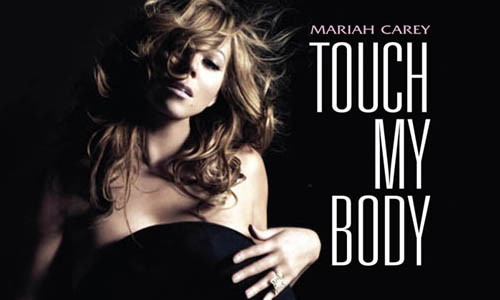 Mariah Carey's single recently premiered today via all radio stations and media outlets. The name of the song is 'Touch My Body' and it was written by Mariah, herself, and The-Dream and produced by Tricky Stewart. This song will be the first single lifted from Mariah's follow-up to 2005's Emancipation Of Mimi, appropriately titled E=MC2 (Island). Unfortunately I can not post the 'downloadable' version per request of a third party but I can link you to the streaming version via z100 New YorK, which you can checkout below..
What I think of the song? I mean, it's that typical sound Mimi is known for, I see her people wanted to further spawn the 'We Belong Together' sound, sort of whimsical and melodic, making it a successor of the forthcoming album – which is smart I guess – maybe this song will grow on me once I see the video it portrays. Oh and I see they changed the album title – much better, see! Now … about that album cover? Lol.
Be the first to receive breaking news alerts and more stories like this by subscribing to our mailing list.