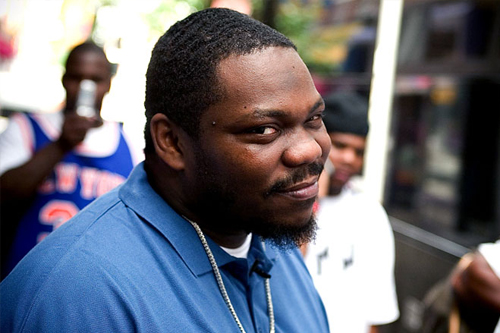 Word on the curb is that Rapper Beanie Sigel is headed back to his first home [1], prison, for violating his probation. Sigel was reportedly ordered to serve one day in federal prison and six months in a halfway house, after he was found guilty on Wednesday (January 8th) of a second probation violation for taking a trip to Atlantic City, New Jersey. A judge found that Sigel took an unauthorized trip to Atlantic City and had contact with a convicted felon. U.S. District Judge R. Barclay Surrick ordered Sigel to spend a day in prison, which was served on Wednesday, and extended his probation by 18 months, including the halfway house sentence. During those six months, Sigel can pursue his work in Philadelphia by day but cannot travel to promote his latest album, "The Solution." The 33-year-old rapper (real name: Dwight Grant) has had a string of legal problems in recent years but insists he is a changed man.
"I'm human, but I'm working on my mistakes," he told Surrick. "I do believe that other people do get a chance to go back into society and do the work that they do."
For more info, head on over to CNN. Yes, CNN is covering this! Lol.
[1] I call prison his first home because from my point of view, it looks like he's in jail more than he's out free on the streets! Anybody agree with that?
Be the first to receive breaking news alerts and more stories like this by subscribing to our mailing list.