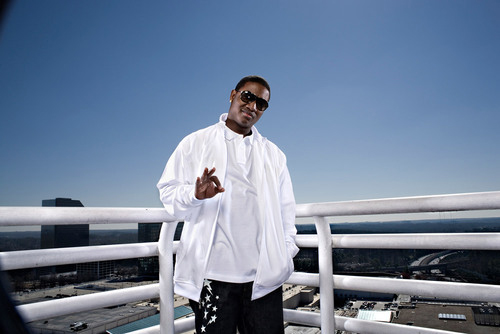 Just in time for us to begin our "end of the year" posts, Yung Joc is the proud recipient of our "Dumb Ass of the Year!" award. Home boy attempted to take a loaded gun onto a Delta Air Lines flight, and was charged with carrying a concealed weapon. 27-year-old Jasiel Robinson (Yung Joc) was arrested about 6:20 A.M. Sunday at Cleveland Hopkins International Airport before boarding, police spokesman Lt. Thomas Stacho said.
Police found a semiautomatic handgun and ammunition in his carry-on bag, and he told them he did not know the weapon was there, Stacho said. Robinson was attempting to go through a standard security checkpoint when he was stopped and questioned, then arrested without incident, said Fred Szabo, airport commissioner. Robinson was freed this morning on $50,000 bond after he was formally charged with the felony. He is scheduled to be arraigned Wednesday.
"Yung Joc maintains his innocence. He would appreciate privacy as he addresses these allegations," said Stanley Jackson Jr., his lawyer.
Stupid ass! I'm gonna give him the benefit of the doubt (since it's Christmas) and believe his little story that "he didn't know it was there." But never-the-less … stupid ass!
Be the first to receive breaking news alerts and more stories like this by subscribing to our mailing list.