Last week was the debut of a few nasty rumors. Supposedly Fantasia was pregnant, Soulja Boy's mom had passed away, and J.Holiday had died in a plane crash (even though he's on tour and riding a TOUR BUS). I would love to know where some of these ridiculous rumors start…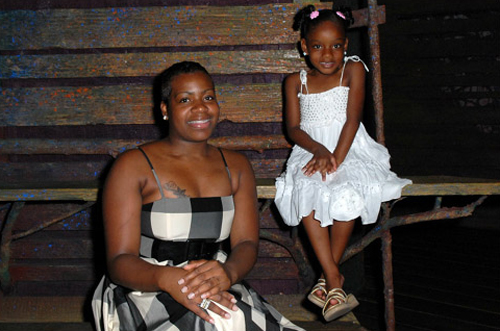 FANTASIA AND HER 6-YEAR-OLD DAUGHTER ZION
According to a few sources, over the past 9 months Fantasia has been missing a few shows (50+ to be exact lol) due to exhaustion/being sick. Needless to say, the folks at Broadway weren't happy. When the star doesn't show, a stand-in fills in for them, and the people who attend the show are entitled to a refund. So they lose a lot of money when this happens. But anyhow, back to the rumor. Apparently the NY Post's Michael Riedel added to the story stating that the American Idol winner was pregnanty with Young Dro's baby, making it seem like that was the reason why she was missing all of the shows. Fantasia has since then come out and clarified all of the misconceptions with a statement:
It is true that she has missed some performances because she has gotten sick from time to time over the nine months, but doing eight shows a week is a lot so she missed a few.
Fantasia, who already has a 6-year-old daughter, Zion Quari, is scheduled to end her extended Broadway run as Miss Celie on January 6th. Chaka Khan and Bebe Winans join the cast as Sofia and Harpo on January 9th. Check out our clear up of the rest of the rumors after the jump!
SOULJA BOY'S MOM IS ALIVE AND WELL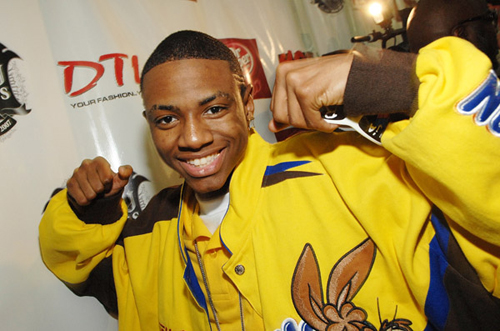 SOULJA BOY AT THE "DIRTY AWARDS" BACK IN NOVEMBER / PHOTO: WIRE IMAGE
Soulja Boy, of the "Crank Dat" fame, was surprised himself to hear of a nasty rumor rooting from MySpace that his mother had lost her life in a car accident. The 17-year-old rapper posted a blog on his MySpace on Tuesday of last week clearing everything up.
I want to thank everyone for the support But my Mom is NOT DEAD and she WAS NOT in a Car Accident. I hate when people start rumors like that. I almost had a heart attack. I will see my mom when I hit ATL for the UCP Tour … I love yall who supporting me, peace!
Soulja Boy is currently on tour with Chris Brown as an opening act for the "Up Close and Personal (UCP)" tour and is planning to release a new single "Yahhh" and has already shot the video. This .. should .. be .. interesting =)
J. HOLIDAY DIDN'T DIE IN A PLANE CRASH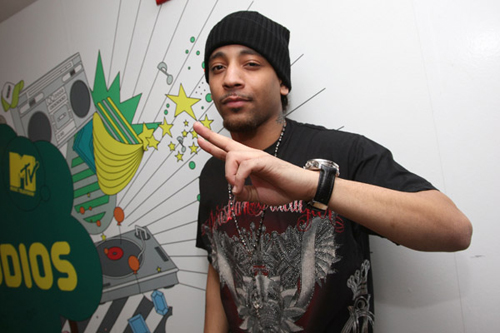 J.HOLIDAY AT TRL THIS PAST MONDAY (DECEMBER 17TH 2007) / PHOTO: WIRE IMAGE
This rumor wasn't really publicized, but spread pretty quickly through text messages "paying respects" to J.Holiday. Apparently he had died in a plane crash Sunday (Dec.16) morning, but upon receipt of said text message I immediately knew it was fake. So I let all of my friends know that J.Holiday was okay and sent them a tour itenerary. The day before his alleged "plane crash" he was in Washington, and the next day he had a show in California. They usually use tour buses for short trips like that, so him even being on a plane was highly unlikely. He's currently on tour with R Kelly and Keyshia Cole as an opening act for the "Double Up" tour.
Be the first to receive breaking news alerts and more stories like this by subscribing to our mailing list.