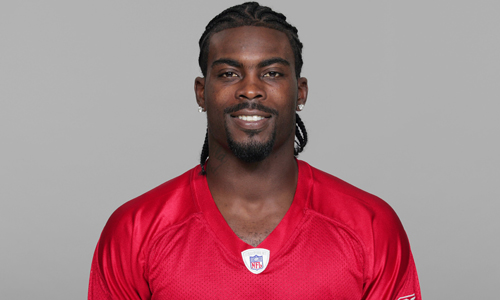 Well folks, it appears as though the whole Michael Vick saga is finally over! The (currently) ex-quarterback for the Atlanta Falcons went before a judge this morning, and was sentenced to 23 months in prison. His original sentence would have been 24 months (2 years) but Vick went in early a month ago, so he's already served a month. I know he's pretty damn happy, though! They were originally talking about giving dude 4 – 5 years! I hope he's learned his lesson from all of this though. I hate to see people get caught back up into the same shit once they're back on the streets…
In other Michael Vick news, it's been reported that the place where he has all of these dog fights has recently become a tourist attraction … no lie! The house, which was purchased for $750,000 by investor Ray Todd is for sell. He hopes to sell the property for about $1 million, and is hosting an "open house" for potential buyers. Some are seriously looking into purchasing the home, while others are just poking around being NOSY! Lol, y'all know how folks are!
"Well, we can't change history," says Todd. "History happens somewhere at somebody's house. Hopefully it'll spark some interest. A lot of people have questions about what went happened … Hopefully this answers some of those questions."
Be the first to receive breaking news alerts and more stories like this by subscribing to our mailing list.