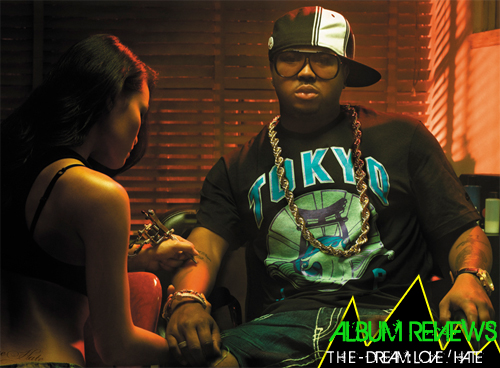 The D R E A M – Love/Hate » Love Hate (Def Jam), or "Love Me All Summer, Hate Me All Winter," is the debut album by singer and songwriter The-Dream. The album drops December 11 and will include the singles "Shawty Is Da Shed" and current single "Falsetto." Most of the production for Love Hate was done by none other than Tricky Stewart and appearances by Fabolous and Rihanna of course. I really enjoyed Love Hate, it's a vibrant album, I get this whole Prince + Dream + Dark Vadar + house + club vibe; meaning it seems he pulled some Prince inspirations and fused it with his own sound. I can literally play the whole album through and not skip one damn song becos that's how much I love it! So I might have to go out December 11 and get me a copy!
Fast Car // Nikki // Ditch That… // Livin' a Lie ft. Rihanna
Be the first to receive breaking news alerts and more stories like this by subscribing to our mailing list.