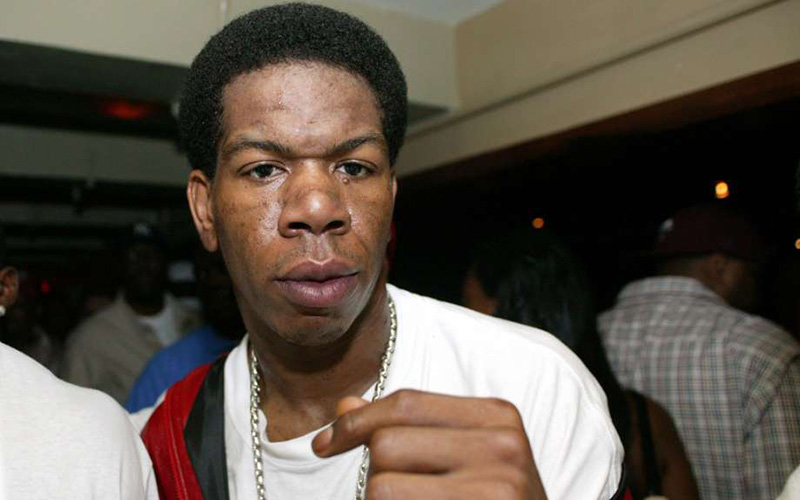 Craig Mack, the New York rapper who found fame on Diddy's Bad Boy label in the mid-1990s, has died at the age of 46 years old.
The rapper's producer confirmed the sad news to NY Daily News Tuesday morning (Mar. 13). According to NYDN, Mack—famous for his 1994 hit single "Flava in Year"—died of heart failure at a hospital near his home in Walterboro, South Carolina Monday.
"God bless my friend. He was a good friend of mine," said Alvin Toney, who produced Mack's albums Project Funk Da World and Get Down Remix.
Toney's last time seeing Mack was last week at the Overcomer Ministry church in Walterboro. He was there to shoot scenes for a documentary about the retired rapper and his decision to give up fame for his religion.
"Nobody got to understand his story," Toney said. "I wanted the world to know the talent he had. It was something I wanted people to enjoy, but it was cut short because he was very religious and wanted to go to church."
During their last meeting, Toney said Mack informed him that he had been sick for a while and was "ready" to go. "He was prepared for whatever comes, to go home to the Lord," Toney said. "He was prepared to do that. He wasn't scared. He was ready."
Mack is survived by a wife and two children, who are both adults, Toney said.
Craig Mack is credited as the first artist to release an album under Diddy's Bad Boy Records with his debut, Project Funk da World. "Flava in Ya Ear" was the album's biggest hit, and the single went on to be certified platinum after reaching as high as #9 on the Billboard Hot 100 back in 1994.
Several members of the hip-hop community have already taken to social media to offer their condolences regarding Mack's death.
DJ Scratch posted a photo of Mack with the caption, "I just got a disturbing phone call. I cannot believe this dude is gone. He just reached out a couple of weeks ago for me to speak on his documentary about his life. Because Craig was my rodie on tour. He would set up & break down my turntables every night on tour. Rest In Peace Lil Bro."
"Just A Friend" rapper Biz Markie wrote on IG, "R.I.P TO MY MAIN MAN CRAIG MACK ANOTHER GREAT ONE GONE…."
Keep scrolling for more social media tributes from the hip-hop community:
Sad news. RIP to the legend, Craig Mack. pic.twitter.com/UZkab0hL8z

— Boi-1da.com (@boi1dacom) March 13, 2018
I'm devastated over the news of Craig Mack.. We just finishing up his new album.. smh.. Rest in Power Craig…

— Erick Sermon (@iAmErickSermon) March 13, 2018
RIP CRAIG MACK ?? #RIP pic.twitter.com/I5r3BO1qfW

— UPROXX Hip-Hop (@RealTalkUPROXX) March 13, 2018
RIP CRAIG MACK. pic.twitter.com/0Ag8DuMc3x

— Bryan-Michael Cox (@bryanmichaelcox) March 13, 2018