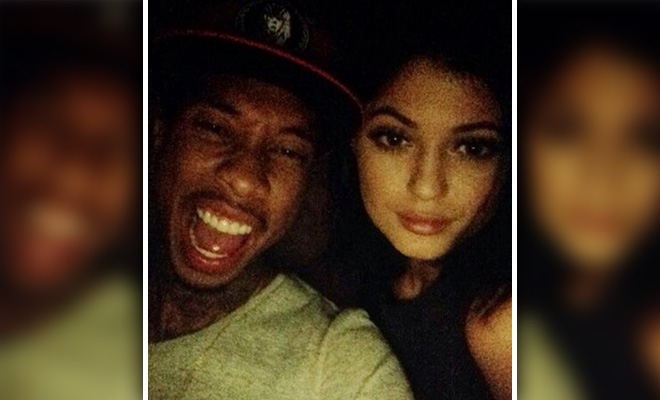 Tyga has finally cleared up rumors claiming he's dating Kim Kardashian's little sister Kylie Jenner.
This past weekend, the two were spotted having Sushi together before hitting up Alexander Wang's NYFW after-party.
Since his break-up with his baby mama Black Chyna, Tyga has been spending a lot of time hanging out with Kylie making the rumors seem even more true.
However … the 24-year-old rapper is now speaking out and claims to be "only friends" with Kylie, who just turned 17 years old last month.
Check out his tweets below:
Rumors come and go
But you keep your shadow
Everywhere you go it follows

— T-Raww (@Tyga) September 8, 2014
I HATE BLOGS!

— T-Raww (@Tyga) September 8, 2014
DONT BELIEVE THE RUMORS, BEEN FRIENDS WITH THE FAMILY FOREVER. WERE ALL JUST FRIENDS.

— T-Raww (@Tyga) September 8, 2014
You hear that, BLOGS? Tyga HATES you, and "WE'RE ALL JUST FRIENDS."
h/t: Necole Bitchie