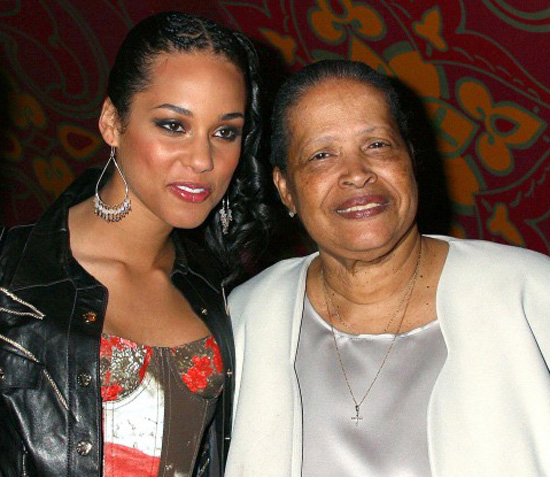 Is Alicia Keys hiding a family secret?
The R&B singer reportedly had to pull out of a scheduled appearance on an upcoming episode of "Finding Your Roots" with Dr. Henry Louis Gates after her grandmother, who is of Puerto Rican descent, told her that she could not appear in the series without going into further detail.
According to Dr. Gates, when he first talked to Alicia about appearing on the show, she was all for it. However, he says the 14-time Grammy Award winner backed out after talking with her father's mother.
He said in a recent interview:
Alicia Keys, who I love as a friend of mine, agreed to be in the first series, and as you know, she's mixed. We send people a form, we need as much information as you can give us. Like the names of your parents, where they were born, grandparents etc., whatever you can give us. It makes our job a lot simpler right? Her grandmother said 'Baby, you can't be in the series. I can't tell you why, but you can't be in the series.'

[Bossip]
Dr. Gates also says Colin Powell declined to appear on his show as well, simply stating that he "had too many cousins already" to participate.
Gates has also worked with several other big name celebrities like Samuel L. Jackson, Barbara Walters, Robert Downey Jr., Chris Rock and even Condoleezza Rice, just to name a few.
Alicia Keys has a lot of diversity in her family, and would have been the first person with a biracial background to appear on Dr. Gates' PBS series.
So it would definitely be interesting to hear more about her background, but Granny Keys sounds like she doesn't want some dirty family laundry being aired out, or something.
Published