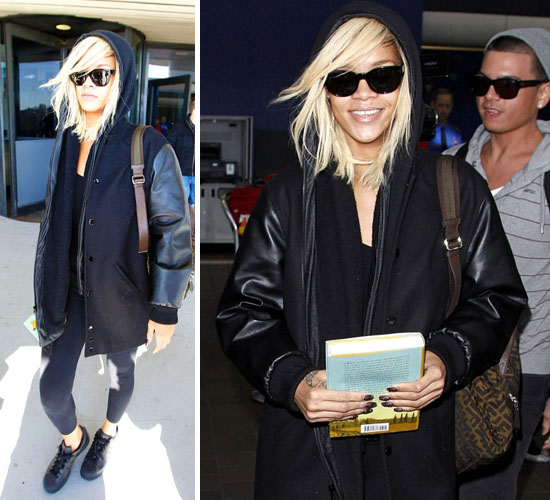 Fresh off a recent performance in New Orleans, Rihanna was all smiles as she arrived in New York City via LaGuardia Airport Sunday morning (Mar 11).
Wearing a new blonde hairstyle with dark shades, and dressed down in a simple all black outfit, the 24-year-old Pop star kept a huge grin on her face as she walked through the airport terminals, signing autographs for fans along the way.
Rihanna performed in New Orleans, Louisiana last night at Brad Pitt's "A Night to Make It Right" benefit concert. She's been tweeting all day about how NYC is her favorite city.
"On my way to my fav city!" she tweeted this morning. She followed up a little later, tweeting, "Concrete, cabs, fly bitches, Caribbean food" … "Soooo damn pretty here today! #LilMissSunshine"
More photos of Rihanna arriving in NYC below: