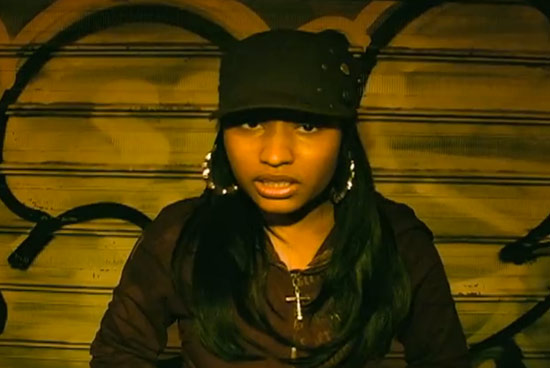 Before Nicki Minaj became the big star she is today, the Young Money rapper appeared to be an ordinary chick with some very nice rap skills.
In some old video footage from the "Come Up" DVD series….aPre-Barbie Minaj spits a "Dirty Money" freestyle and pays homage to Lil Kim and Foxy Brown.
Peep it below:
So who do you like better…….New Nicki or Old Nicki?
Tell us below!