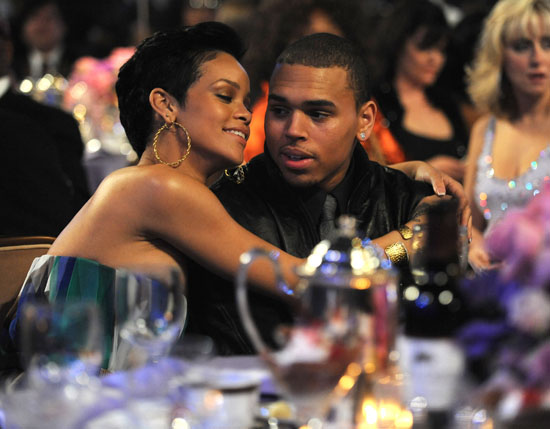 The producers of Rihanna's next single "Birthday Cake" weren't kidding when they told MTV that the featured artist on the track would "shock the world."
The word on the curb is that Chris Brown is that featured artist, and popular NYC radio personality Miss Info has confirmed with not just one, but two sources that "Rihanna has Chris featured on the song."
Recently, the song's co-producers, Da Internz, hinted to MTV News, that "the feature on [the remix] is gonna shock the world." They didn't exaggerate.

Your girl Info confirmed with two independent sources that Rihanna has Chris Brown featured on the song. He recorded both a singing verse, and a rap verse. (We'll see if both of those verses make the final song.)
Earlier this week producers Da Interns revealed to MTV News that the single will be released in about a week or so.
"We got the Rihanna 'Birthday Cake' coming out in a week," a Kosine, one of the producers, told MTV. "It's gonna be crazy," his production partner, Tuo, said shaking his head.
"And the feature on there is gonna shock the world," Kosine chimed.
Chris Brown and Rihanna. On a song. Together? (And not just any song … a SINGLE!)
"Shock the world" sounds like an understatement, don't you think?