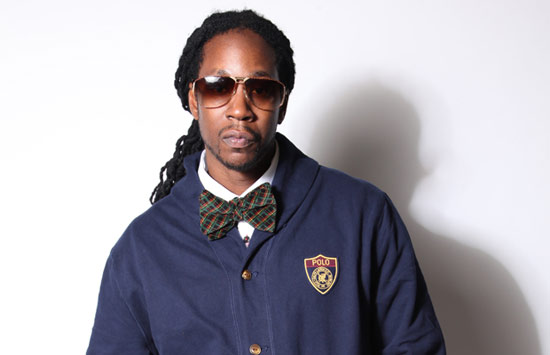 Atlanta rapper 2 Chainz is becoming a hot commodity.
In an interview with MTV's RapFix Live, 2 Chainz revealed that he has been working with his labelmate Kanye West and the two have a couple of songs together.
"One thing that people may not know is that I've been working with Kanye West for the past year. We have records together, we have ideas that we're planning on releasing to the world real soon. I'm tryna get my 'N in Paris' swag up."
So far….2 Chainz has worked with some of the hottest names in the game and says he appreciates everything he has learned from them.
"I been fortunate enough to work everybody in the game, some of the best talent in the game from Luda to Lil Wayne and Gucci Mane, everybody in Atlanta, T.I., Jeezy. I think this was just another angle that I could appreciate, that I can maybe learn from.

"I'm one of those people that feel like you're never too old to learn new things and even bruh, he still can learn new things from the avenue and path that I come from. It'll be cool, we gonna shake up hip-hop a little bit, shake up rap a little bit. You see what I did on my own."
Sounds like this guy could be a factor in 2012!