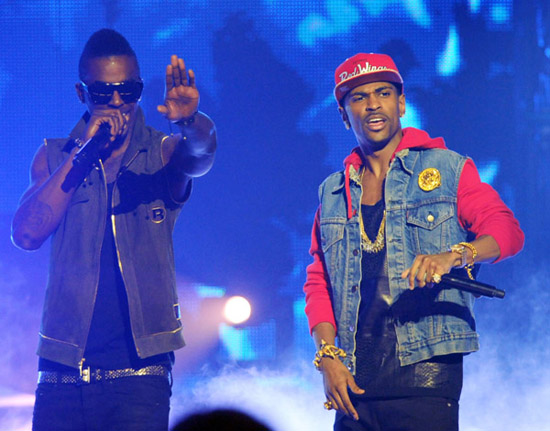 Big Sean and Roscoe Dash brought the "Marvin & Chardonnay" to the 2011 BET Hip-Hop Awards.
Clad in a red hoodie and jean vest combo jacket, Big Sean kicked off his BET HHAs set with "I Do It" (a song from his debut album "Finally Famous"), followed by a performance of his hit single "Marvin & Chardonnay," featuring a guest appearance from Roscoe Dash.
Kanye West, who also appears on the song, was not in attendance at this year's Hip-Hop Awards, and wasn't a part of Big Sean's performance.
Watch Big Sean & Roscoe Dash perform below: