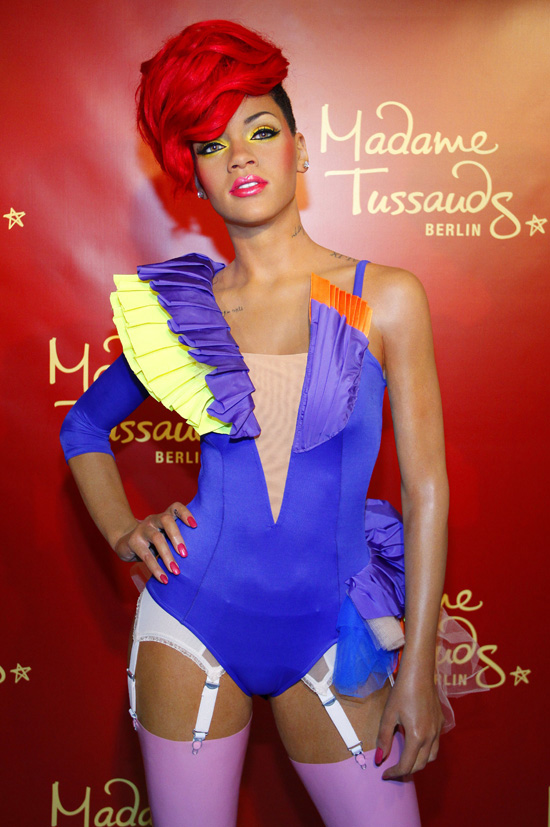 Rihanna looks plastic fantastic in her new Madame Tussauds wax figure!
The wax creation was unveiled yesterday (Mon. Aug 29) in Berlin, Germany and looks exactly like the pop princess. The figure has the "What's My Name" singer donned in the outfit she wore in her collaboration video with Grammy Award winning producer/artist David Guetta for their "Who's That Chick" song.
Rihanna was first immortalized in wax a year ago in Washington, D.C.
Check out the pictures of Rihanna's newest wax figure in Germany below: