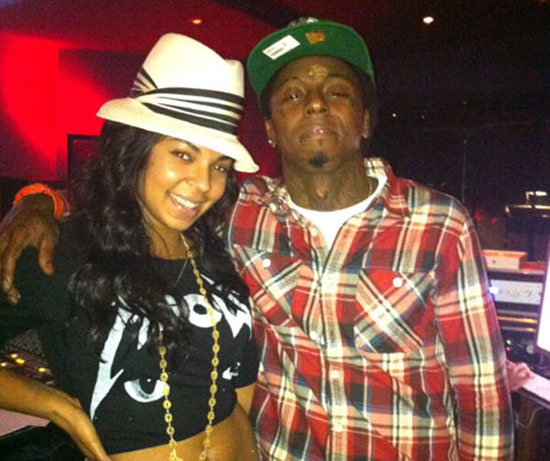 Ashanti is in the studio working on a new album!
The R&B singer, whose last album was released in 2008, tweeted a pic of her with Lil Wayne last night in the booth.
"Jus had the funniest convo with @liltunechi he's hilarious!!! #studioswag #funtimesinthelab." Ashanti wrote.
Wonder if these two were cooking up a collaboration??