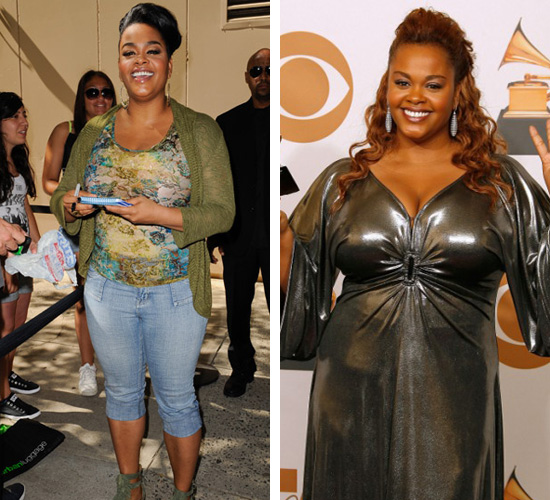 In the new issue of Us Weekly, multi talented entertainer Jill Scott has revealed how she shed an astonishing 63 pounds. The Grammy Award winning curvacious singer told the magazine, "I'd walk up nine steps and be out of breath!"
So what was the reason behind her shedding the pounds? Talking about her 14-month-old son Jett she revealed, "There's a world of discovery in his eyes, and I want to be around to enjoy it!"
Jill's fitness regime includes three low-fat meals and two snacks per day in addition to 60-minute cardio and strength-training sessions three times a week with celebrity trainer Scott Parker.
Does Jill plan to lose any more weight? "But I'll never be a stick figure", she says.
Lookin' good Ms. Scott!