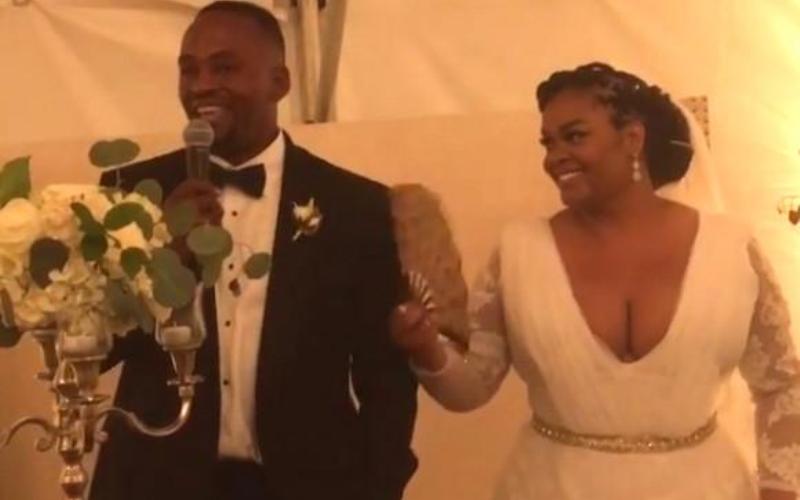 Jill Scott is a happily married woman, everybody!
Who knew the neo-soul singer was even engaged? The surprise nuptials took place Saturday, June 25th in Nashville. However, news began to spread the day after when photos and video footage began to surface on social media.
Much is unknown about the groom, Mike Dobson. All we know is that he's a native New Yorker and he certainly knows how to keep a secret. Apparently Scott and Dobson have been planning their special day for at least a year.
DJ Mars, Dobson's close friend and the couple's wedding DJ, was one of the first to reveal details about the ceremony. While posting videos and photos, he commented:
So my man called me a year ago and said,"Mars I need you to DJ my wedding…don't get booked on June 25th 2016!" He came to my house and gave me the deposit early, but he didn't say he was marrying Jill Scott!!!!! Damn homie!!!!!!!!!!
Scott looked gorgeous in a white lace gown, accessorized with a gold belt. Only close friends and relatives were invited and informed to wear all white. Photos and videos can be seen of the couple and Scott's son enjoying the day.
Though the event was a surprise to us, Scott herself was also surprised when Big Daddy Kane showed up. The rapper gave an impromptu performance at the reception while Mars was playing "Smooth Operator."
This will be Scott's second marriage.
We wish the newlywed couple much love and happiness as they begin this wonderful new journey together.
Check out the pics/video footage from the surprise nuptials below.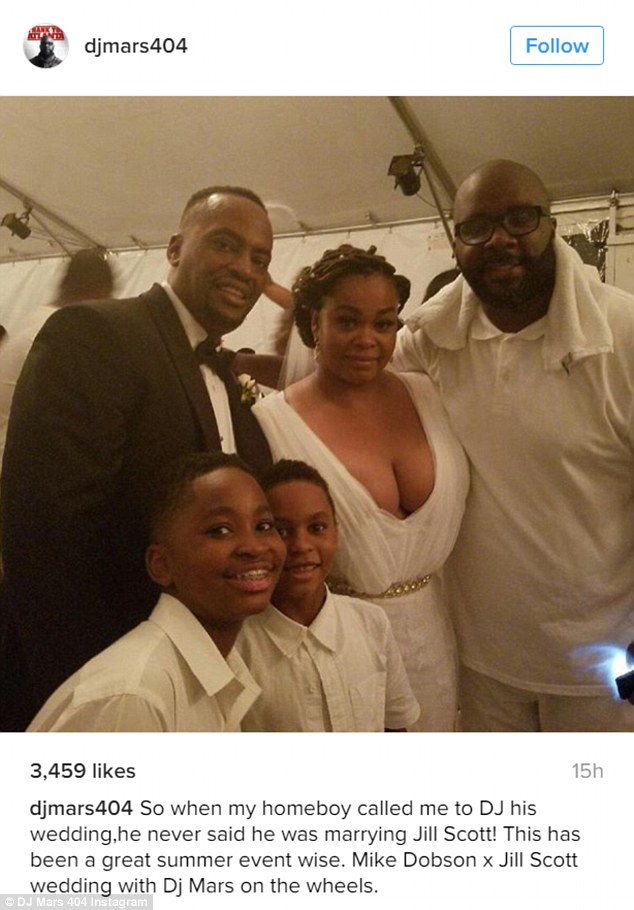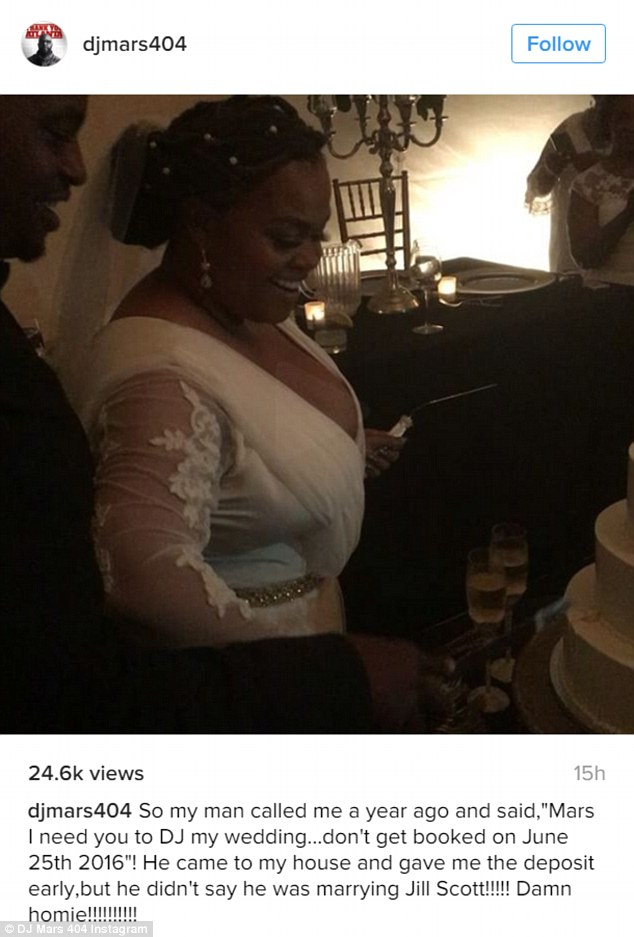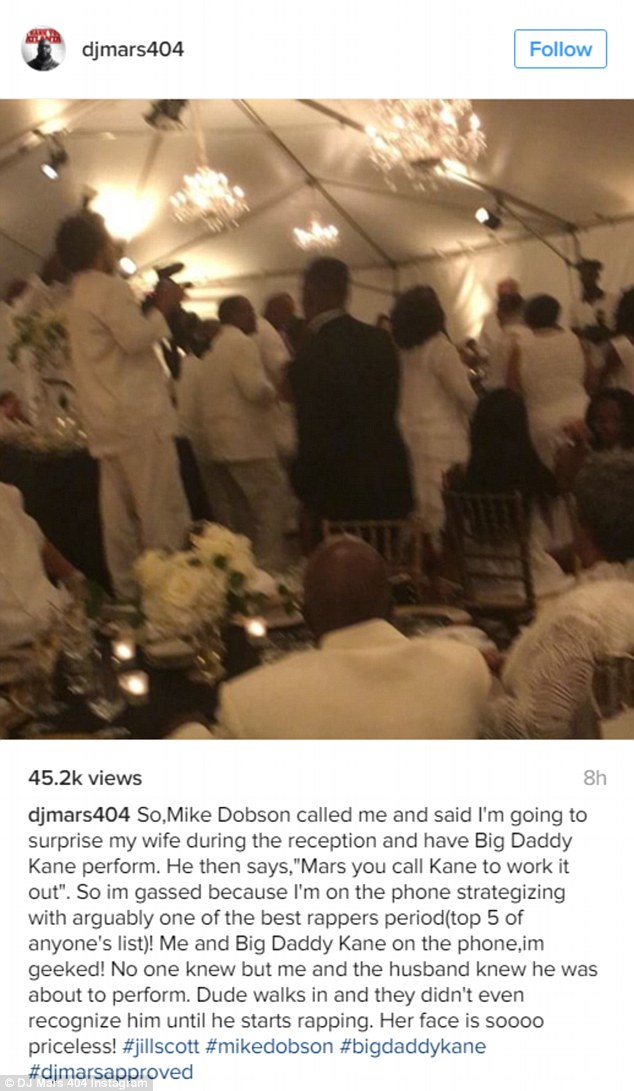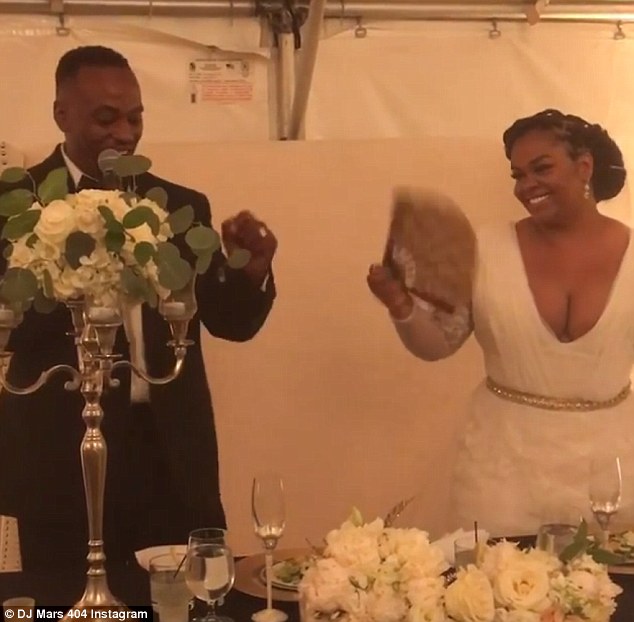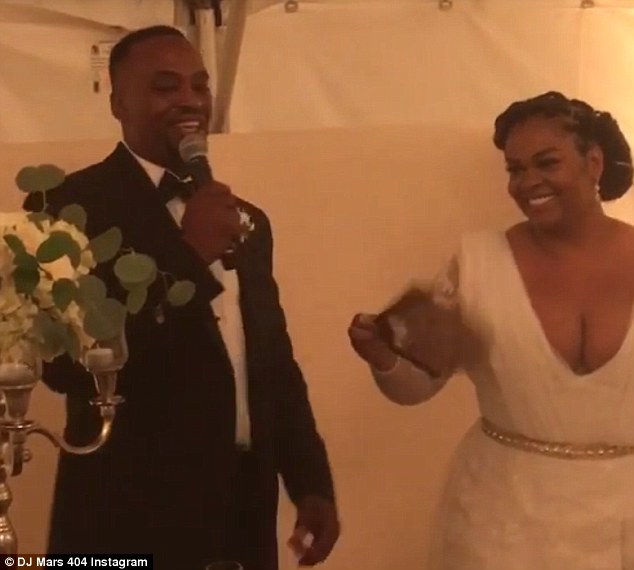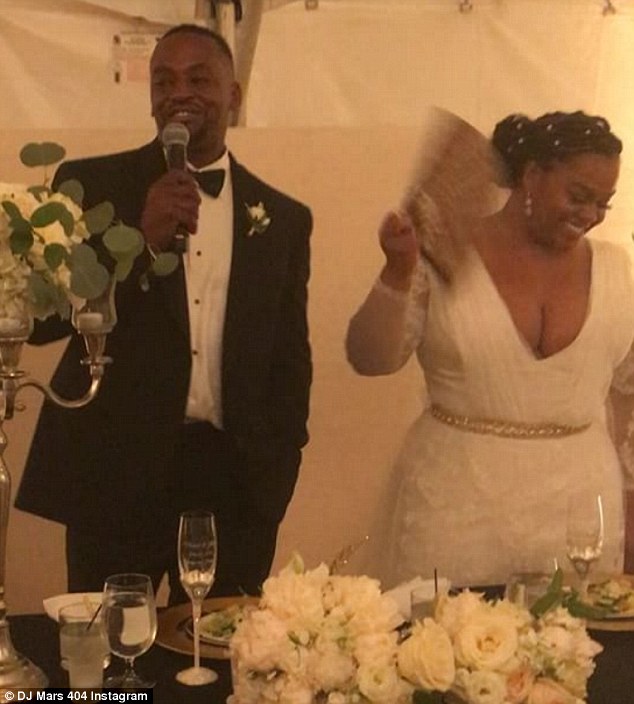 https://www.instagram.com/p/BHKL8VwAz6_/
https://www.instagram.com/p/BHH262ljfQC/
h/t: Daily Mail
Be the first to receive breaking news alerts and more stories like this by subscribing to our mailing list.