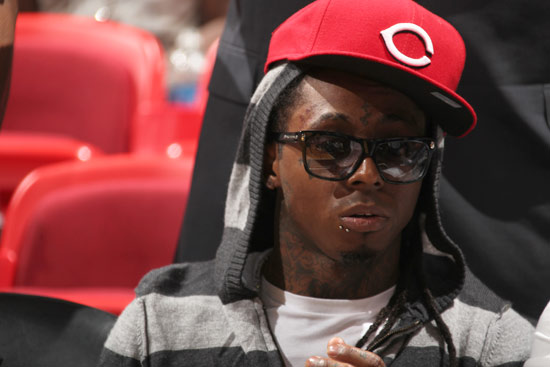 Weezy is at again…..
Lil Wayne is back in the booth doing what he does best! The Young Money C.E.O. recently recorded his first song since being released from prison and according to DJ Scoob Doo…..it's the next "A Milli" times 10!!
"Nino Brown aka @liltunechi Got His First Song Since Rikers Coming To Yall Soon. Just Think A 2010 Version Of A Milli..But On Streroids," Scoob tweeted.
We're definitely looking forward to hearing this!  Glad to hear Weezy's back on his grind…