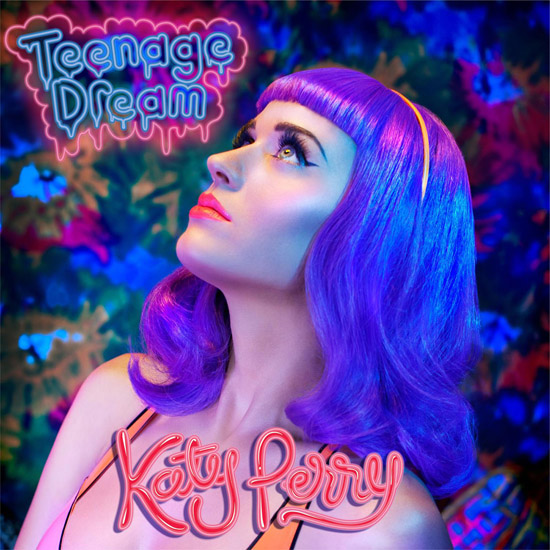 Katy Perry first rose to fame back in 2008 with her #1 hit single "I Kissed A Girl" and now the Pop singer is back for more with her third studio album Teenage Dream! The singer-songwriter began recording for the new project in October 2009 and released the album's lead single "California Gurls" (featuring rapper Snoop Dogg) in May 2010.
Teenage Dream is due in stores tomorrow (Tues. Aug 24) with a worldwide release to follow 6 days later, and according to Billboard, the album's third single "Firework," will be released in October.
In a recent interview with MTV, Katy talks about "Pearl," another track on her album that she says shows her vulnerable side and is about an outgoing, strong young woman who lets a guy "keep her in the dark." And in the end, KP is actually singing about herself.
Check out the story behind the song below:
The singer admitted that by the time she started working on "Pearl," her album was nearly complete. But, it was missing something. So she headed back into the studio to work on the track. And she thinks it finishes her record in just the right way.

"I did one more song with [producer] Greg Wells, and it was called 'Pearl,'" she explained to MTV News about the track. "And it was kind of just like, 'All right, now I have this crown, and I have all these jewels, and I can put these little jewels into the crown, and I feel like it's a complete presentation, something I'm really proud of.'"

So, after recording Teenage Dream rather quickly, "Pearl" became its crowning jewel. "It only took six months [to make Teenage Dream], which is like lightning speed," she said. "But I think that I wouldn't be starting again with this new record if I didn't feel like this was my best foot forward.

Perry said the project shows her evolving. "It's an evolvement, but it's not a dis-attachment. … My life is a little bit different, and I'm taking a verbal snapshot right now."

Source: MTV News