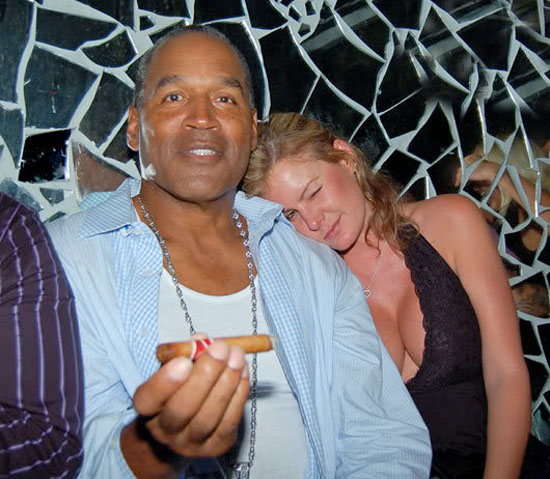 Celebrity blogger Ms. Trendy is reporting that O.J. Simpson has fallen in love from his jail cell in Nevada with a young blonde pen pal named "Anna" And get this! O.J., who is currently serving a 33-year sentence behind bars for armed robbery, has asked the woman to marry him!
Insiders say she looks just like his deceased wife Nicole Brown Simpson, and it was apparently "love at first sight" after Anna sent him just one picture. Weird.
This makes wife #3 for the former NFL player and actor who was acquitted in the murder of 2nd wife Nicole and her friend Ronald Goldman.
We hope this new chick knows what she's getting herself into…
Spotted @ Necole Bitchie