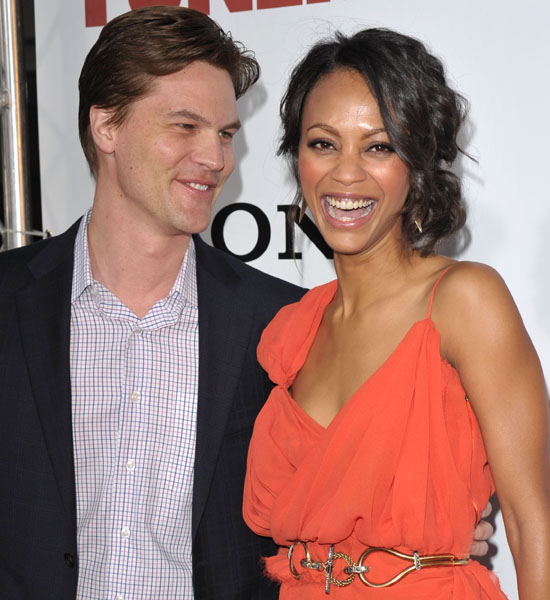 "Avatar" star Zoe Saldana and her longtime boyfriend of 10 years Keith Britton are engaged to be married!
A rep for the 32-year-old actress confirmed the news to Us Magazine earlier this afternoon (Wed. Jun 30) but no other details about the engagement were available, however a source tells Us that Saldana is "thrilled" to be walking down the aisle soon.
"They've been together forever. They're a great couple."
Zoe has remained quiet about her decade-long relationship and her friends say she'll most likely keep quiet about her engagement as well due to privacy concerns.
"She doesn't even introduce him as her fiancé," adds another insider. "She will just say, 'This is Keith.' She likes to keep her personal life to herself and wants people to focus on her as an actress."
Another source also told Us Magazine that Zoe isn't stressing about her upcoming nuptials:
"She hasn't stopped working to plan anything."