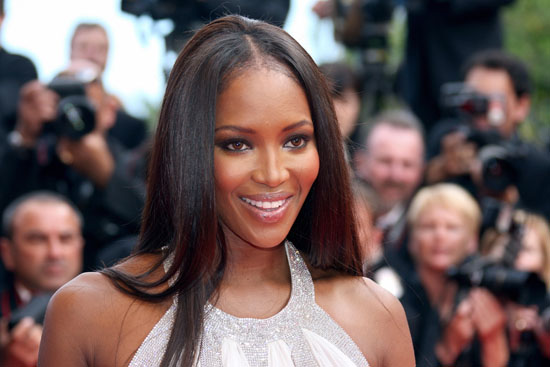 The hot tempered model we all know as Naomi Campbell is back in court again, but this time it's not because she laid the smack-down on somebody or anything like that. She's allegedly holding out on paying a company who helped her develop a line of cosmetics. And now the Miami-based company, known as "Moodform Missions," is suing her.
"The payments stopped coming," said Daniel Bright, a lawyer for Moodform Missions. "I guess she just decided she didn't want to pay any more."
Campbell signed a contract back in 1998 agreeing to pay a portion of the profits to Moodform, the company responsible for developing the line of cosmetics. Bright says she and the distributors are still making money off of the products, but Moodform is apparently isn't receiving a penny.
But Naomi's people deny the company's claims.
"Ms. Campbell trusts our legal system and does not intend to litigate in the media," the spokesman said. "She is confident that the judge and the jury in this case will fully vindicate her."
Products in Campbell's cosmetics line include gels, perfumes and deodorants. The products Moodform produced are called "Cat Deluxe with Kisses" and "Seductive Elixir."
Published