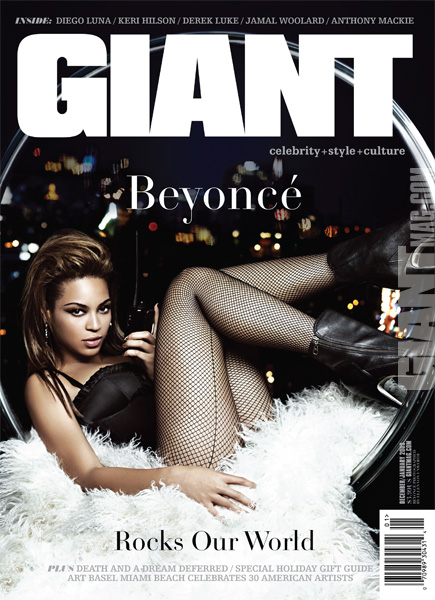 Our girl Beyonce, or Sasha Fierce, or whatever she's deciding to call herself these days, is featured on the cover of the latest issue of GIANT Magazine, which hit news stands yesterday! In the interview, she talks about how she envies her husband's stage presence.
"Jay is so cool. He can just stand on stage completely still, and the audience will go nuts," says Beyonce Knowles. "Me? I have to work it! I'm shaking it and throwing it and rolling around on the floor."
Don't stop Beyonce, we like the shaking, throwing, and rolling around on the floor!