DAMN HOMIE! CELEBRITIES JUST DON'T KNOW HOW TO ACT…
What a weekend! I decided to dedicate today's rundown to our beloved celebrities who don't know how to act. T.I. got sent to jail for packing more heat than the Al-Qaeda and when he went to his court hearing today, he was denied bail. So there's no telling when he'll be released. Foxy Brown, as usual, is being well … Foxy Brown, and decided she wasn't going to go to court last week. And Diddy got pissed at a dude (allegedly) and two-pieced him in the face. You can read alllll about these three celebrities below, and after the cut!!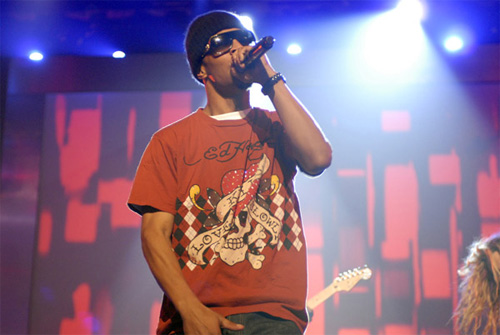 T.I. PICTURED AT LAST WEEK'S REHEARSALS FOR THE BET HIP-HOP AWARDS
PHOTO BY FRANK MULLEN FOR WIRE IMAGE
T.I. MIGHT BE IN JAIL FOR A HOT MINUTE! » A federal judge on Monday ordered Grammy Award-winning rapper T.I. held in a U.S. jail for at least three more days pending a bail hearing after his arrest on illegal weapons charges. The brief court appearance on Monday was the first time T.I., born Clifford Harris, had appeared publicly since he left fans bewildered by not showing up for the awards, one of the biggest events on the hip hop calendar. He appeared nervous as he was led into court in handcuffs and responded "Yes sir," or "Yes, your Honor" to questions as Judge Alan Baverman explained the legal process he faced.
Family members, some of whom cried, packed into the small courtroom. "Federal law requires that I keep you in custody pending the holding of a detention hearing," said Baverman, who set the hearing for Friday. Government prosecutors said they would request that T.I. remain in jail until trial, which they said was standard in such cases. Later, government agents displayed to reporters 10 guns, including an AK-47 and two AR-15s, they said had been found in T.I.'s possession. They also showed the guns and silencers they said he had just received when he was arrested.
"Machine guns and silencers pose serious dangers to our community. The last place (they) … should be is in the hands of a convicted felon," said U.S. Attorney David Nahmias, adding T.I. could face up to 20 years in prison, if convicted of both counts. [ REUTERS » ]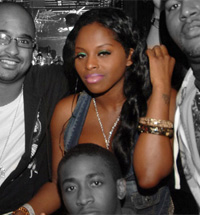 DAMN FOXY, CHILL OUT B! [1] » Rap diva Foxy Brown gave her jailers a song and dance on Friday, refusing three times to get on a Correction Department bus for a trip to court, according to prosecutors. Brown, 28, was scheduled to be arraigned on a Brooklyn indictment for allegedly slamming a neighbor in the face with a BlackBerry on July 31. "The first time she wanted to change her clothes, put on some makeup and make herself prettier," Assistant District Attorney Robert Isdith said. A judge ordered Brown's lawyer to make sure she makes her Tuesday court appearance. [ NY DAILY NEWS » ]
[1] Hell no I'm not from New York, I just like saying that! LMAO.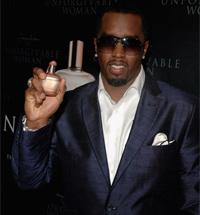 DIDDY IS A HEAD-BUSSA … ALLEGEDLY » According to a recent quote made by Mr. Sean Combs, he wants to kill a punk. Why? I'm not too sure. I just know that home boy "allegedly" got into a little scuffle with another gentleman over the weekend. According to the New York Post, the fight reportedly took place at SoHo club Kiosk at around 3:30 in the morning on Sunday when Diddy got into an argument with acquaintance, Steve Acevedo, apparently over a woman. Kim Porter, maybe?
Acevedo told police that the two men stepped away from each other, but continued to exchange heated words back and forth. He then claims that Diddy threw two punches, both landing on the man's face, while screaming, "I'll kill you, punk!" Acevedo apparently suffered a bloody nose and a fat lip, sources said, and as he tried to get back at Combs, a bodyguard appeared to reach under his waist, as if reaching for a gun. Acevedo said he then went home, called 911 and filed a police report, but declined to offer comment concerning the incident. Police are investigating to find out if the venue where the incident occurred has surveillance video of the altercation. Diddy was neither arrested nor charged in regards to the incident, but police said that he would be contacted and asked to give a statement. [ SOURCE ]
LAWD HELP US ALL…