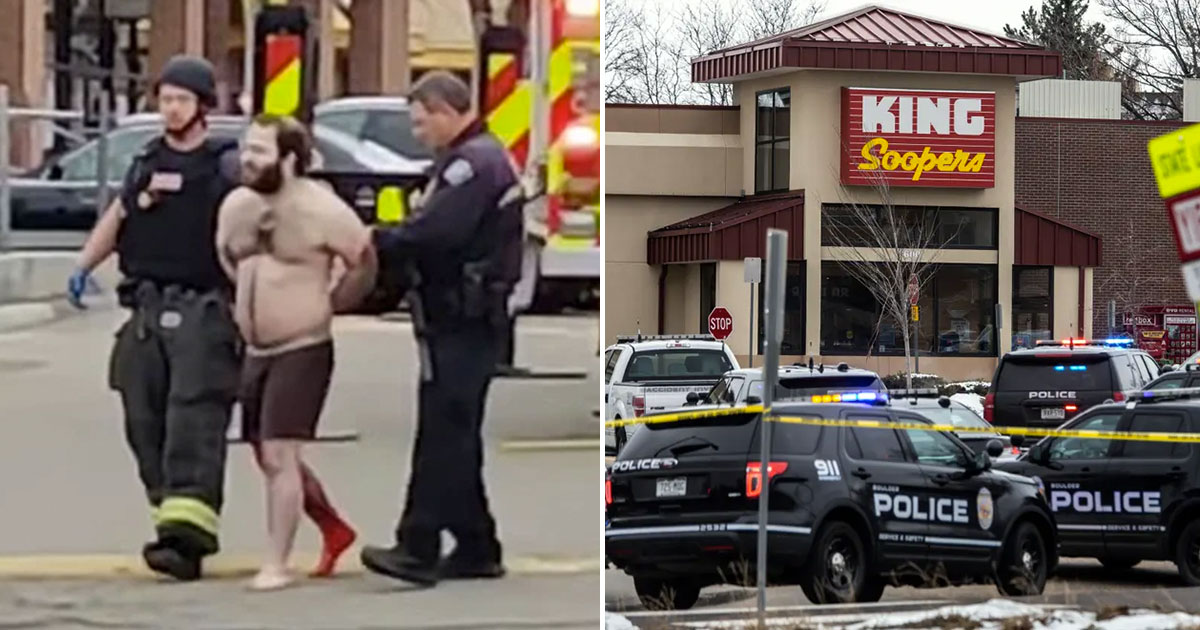 21-year-old Ahmad Al-Issa has been identified as the suspect in the King Soopers grocery store mass shooting in Boulder, Colorado Monday (Mar. 22) that killed 10 people including a police officer.
Police ID'd Al-Issa as the shooting suspect Tuesday. He's from Arvada, about 20 miles south of Boulder.
Al-Issa was arrested after being shot in the leg by a Boulder police officer.
Photos and video footage posted on social media Monday showed Al-Issa covered in blood as he was led away in handcuffs. He's currently in the hospital, and his condition is said to be stable.
Boulder Police Chief Miris Harold also identified the 10 slain victims, who range in age from 20 to 65 years old.
Chief Harold said the last body was removed from the scene at 1:30 a.m. Tuesday morning. All of the families were notified about two hours later.
"I want to say to the community, I am so sorry this incident happened," the chief said as her eyes welled up with tears, "and we are going to do everything in our power to make sure this suspect has a thorough trial and we do a thorough investigation."
Among the slain victims was 51-year-old Boulder Police Officer Eric Talley, a father-of-seven who was one of the first officers to arrive on the scene and is being hailed as a hero.
Al-Issa has been charged with 10 counts of murder. At this time, there's no information about a possible motive.
A photo of the suspect is not yet available. He'll be booked into the Boulder County Jail as soon as he's released from the hospital, which officials expect to happen Tuesday afternoon.
There are no other suspects in the shooting, according to investigators.
Be the first to receive breaking news alerts and more stories like this by subscribing to our mailing list.